My mom is the greatest mom on earth and there's simply no arguing the fact.  Not even a little bit.  If you want to fight me on this then I'm more than happy to break out the fist-a-cuffs and make you give birth to two black eyes straight up.  But she ain't no billionaire (not that there's anything wrong with that).  Today Forbes released their list of the world's richest self-made billionaire mothers, and of the thirteen in the world, America has six.  The list includes Diane Hendricks who gave rise to ABC Supply with her husband Ken after decades of hard work (ABC Supply is the nation's largest roofing, window and siding wholesale distributor, with 480 stores and $4.1 billion in sales).  Even more interesting is the fact that she had her first child when she was merely a child herself at 17-years-old.  Now she's a mother of 7 (including 4 from her husband's previous marriage) and a grandmother of 17.  Blah, blah, blah.  Let's get to the good stuff.  Here's how Diane fits into the world's richest self-made billionaire moms:
1. Rosalia Mera ($4.2 billion, Spain, founder of ZARA clothing empire and Inditex)
2. Giuliana Benetton ($2.4 billion, Italy, co-founder of Benetton clothing empire)
3. Doris Fisher ($2.3 billion, San Francisco, co-founder of Gap, Old Navy, Banana Republic)
4. Diane Hendricks ($2.2 billion, see above)
5. Yan Cheung ($1.6 billion, China, Founder of Nine Dragons Paper Products)
6. Elaine Wynn ($1.4 billion, Las Vegas, Director of Wynn Resorts & Casinos)
7. Meg Whitman ($1.3 billion, California, Founder of eBay)
8. Elena Baturina ($1.3 billion, Moscow, Founder of Inteco construction empire)
9. J.K. Rowling ($1 billion, UK, Novelist / Creator of 'Harry Potter' series)
Like I said, these 9 women are part of a very small group of only 13 self-made billionaires in the world, but there are in fact 79 mothers with billionaire fortunes in the world via inheritance.  To see the full list just head over to Forbes.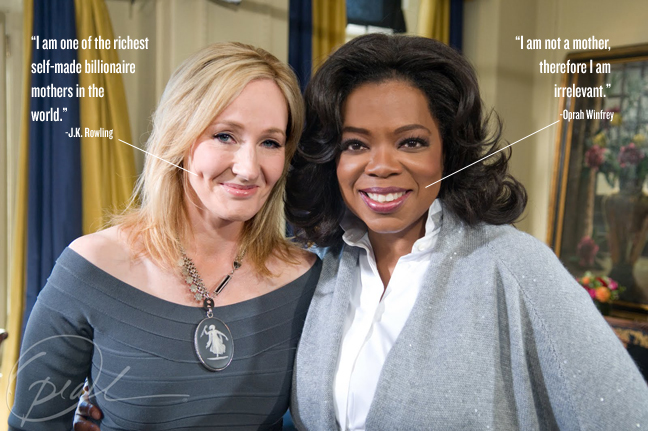 Source: Forbes