L.A.'s own Pat Grossi is the one man deliciousness behind Active Child, the harp enthusiast and dream pop impresario whose 2010 EP Curtis Lane was one of my year's favorites.  Stereogum recently caught up with him to talk about his upcoming 2010 album (as yet unnamed and still without a release date, but it's due this summer). He was taking a break from his Echo Park recording studio where he's been holed up for the past two months putting the finishing touches on the record under the supervision of producer Ariel Rechtshaid (also known for his work with Cass McCombs and Glasser) who is helping Grossi to further expand his sound.  When Stereogum tracked him down he was on a Malibu beach and cell phone reception was a bit sketchy, but they still managed to have a great chat.  Here's an excerpt:
… "We're about 75% finished with the record," he says, "Now we're into the fun part. The songs are basically completed, structure-wise, so now it's just about playing around with weird sounds and adding layers of vocal harmonies and stuff. Making this record, especially the studio experience, has been a whole new experience for me. In the past I was just working alone, trying to make things sound the best that I could. I wanted to maintain that same spirit in whatever I did next, but I also wanted to be able to make things sound better — bigger."
… According to Grossi, months of touring helped to both shape his new material and hone his skills as a performer, while also giving him a crash course in what it means to be in a band. "The live shows have always been a rollercoaster for me. There are times when it's amazing and you feel a lot of love from people, and then there are those nights when it goes badly and you don't sell any merch and you find yourself standing in a rock club in the middle of the night questioning what you've done with you life. Now that I've been home for a few months, and now that these new songs are nearing completion, I'm really excited to be out on tour again," says Grossi. "In the past the live setup has been very basic: me on harp and a friend of mine playing bass and keyboards, with both of us singing harmonies together. It's a lot of loops and backing tracks. This time around I want to be able to give more. We've been working with a drummer here in LA, which I think will give more energy to the whole thing."
To read the full interview be sure to head over to Stereogum. Active Child's full debut album with Vagrant Records will be out when the sun reaches its peak at some point in the next few months.  You can follow Active Child on MySpace, last.fm, Facebook, Twitter, as well as his own site ActiveChild.com.
SEE ALSO: My Official Personal Hymn For This Winter: Active Child's "Wilderness"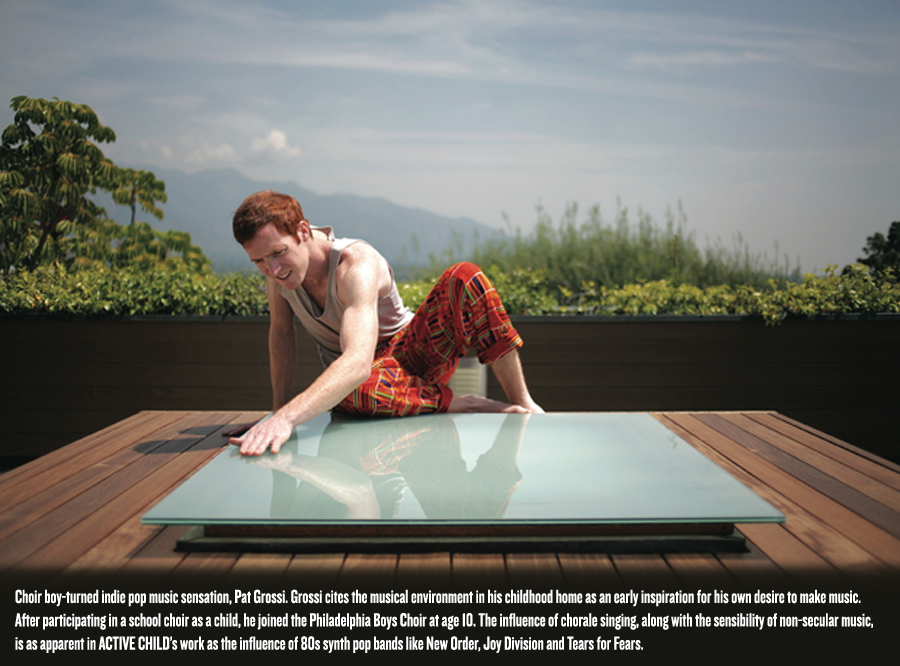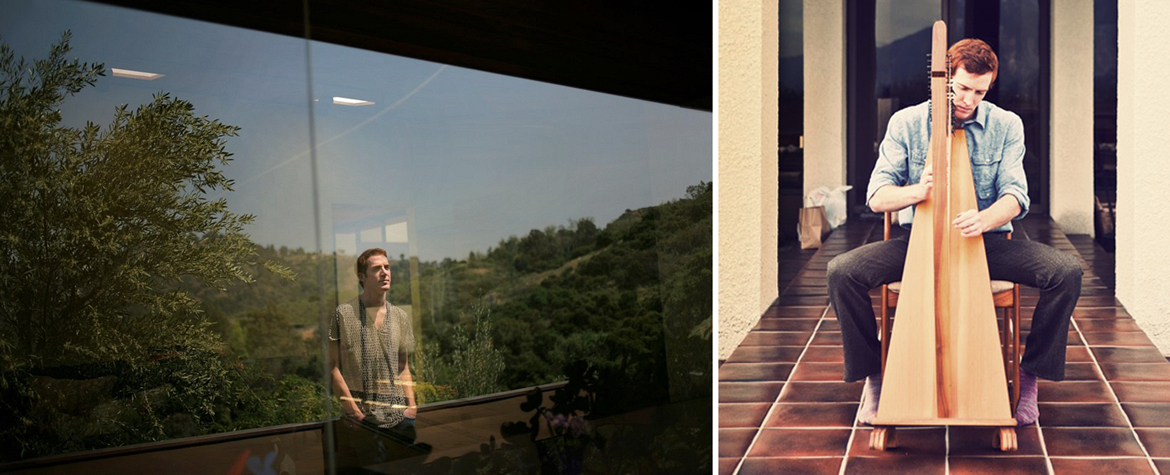 Source: Stereogum