Miuccia Prada, the matriarch and genius designer behind the PRADA fashion house, has teamed up once again with famed architect Rem Koolhaas, the vanguardist responsible for some of the biggest evolutionary leaps in architectural design of the past quarter century.  Their most significant collaboration to-date has been PRADA's "Epicenter" flagship store in SoHo, New York that opened immediately after 9/11.  The store completely re-wrote the rule book from scratch and transformed our perceptions of what a store both is and can be, becoming a machine of theatrical events and new possibilities.  To make a long story short: PRADA officially became an "experience".  This time the duo has somehow managed to raise the bar and blow our minds once again with the PRADA Transformer building in Seoul, South Korea.  The store will open in the last week of April, and the building is, in reality, four entirely different structures housed inside the same tetrahedron shape. The PRADA Transformer promises to finally combine all of the various disciplines that have engrossed PRADA over the years: cinema, art, and fashion. As I was looking at the images below I could instantly picture the countless hours of incredible brainstorming sessions these two great minds most certainly shared together in bringing this idea into reality.  Here's an excerpt from the Interview magazine profile of the duo and the building:
What has allowed Prada to combine these cultural genres into one hub isn't Koolhaas's ability to pack together a number of competing pavilions under one roof. It's that the roof itself—along with the walls, the floor, and everything holding the building together—will actually rotate, flip, and transform. With the help of four cranes, the structure changes into four distinct shapes: a hexagon, a cross, a rectangle, and a circle. Each new façade operates as the setting for its own distinct cultural program. Prada is already planning a number of curations and special projects to fill these shape-shifting walls, moving Seoul culture in and Western culture out before the whole structure is packed up in September to be resettled anywhere else on the planet that the Foundation sees fit. When you're Prada and Koolhaas, you really can have it all.
To read the full story head over to Interview magazine.  You can also visit PRADAtransformer.com.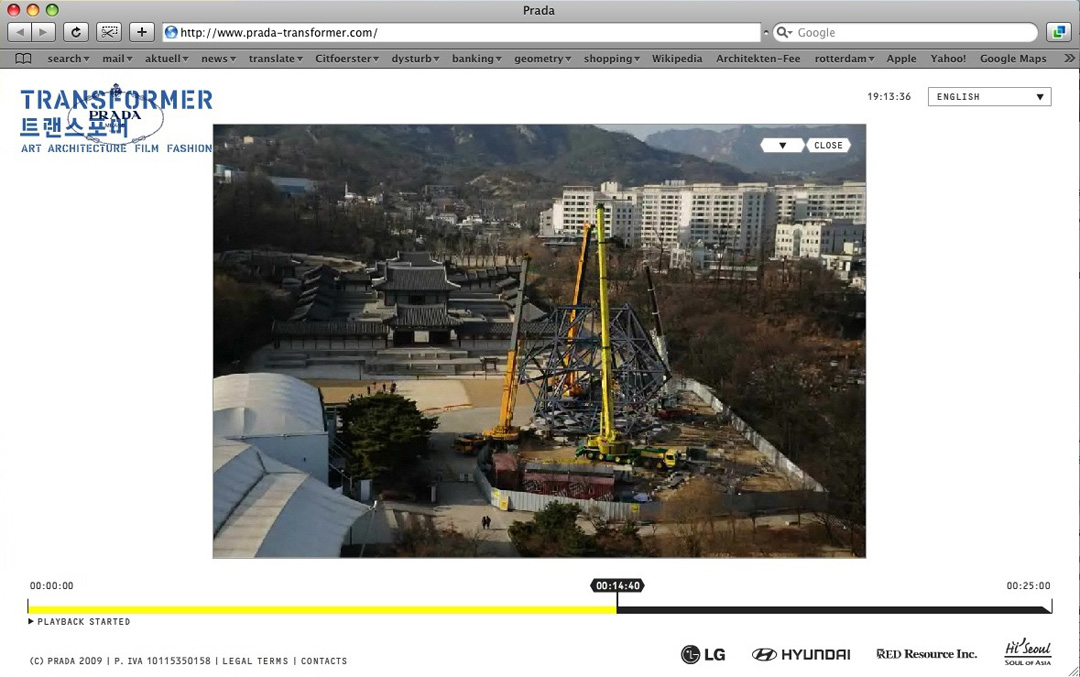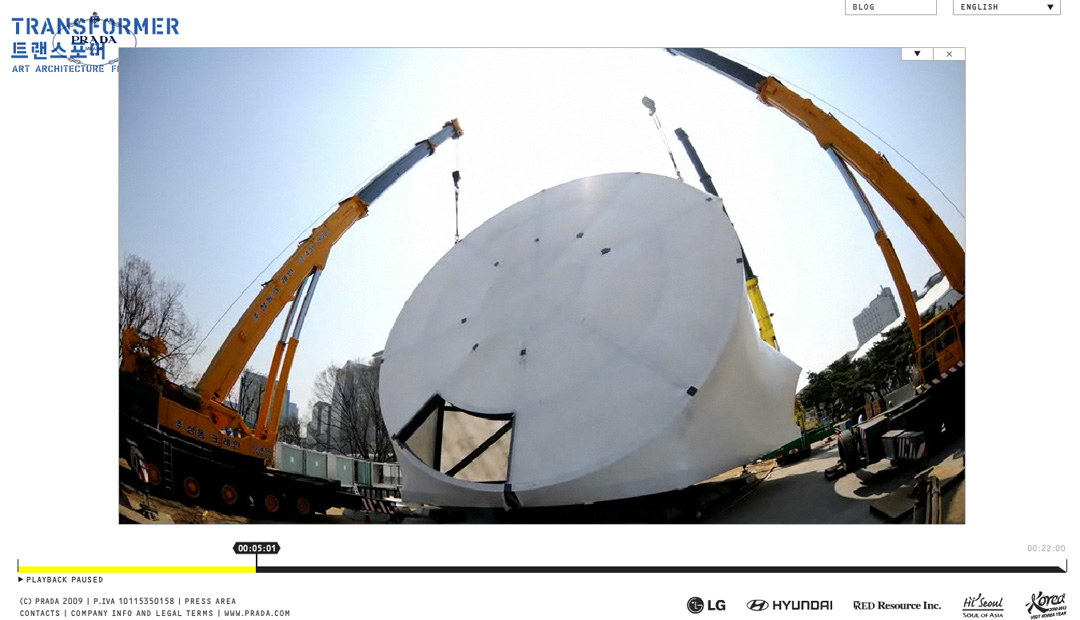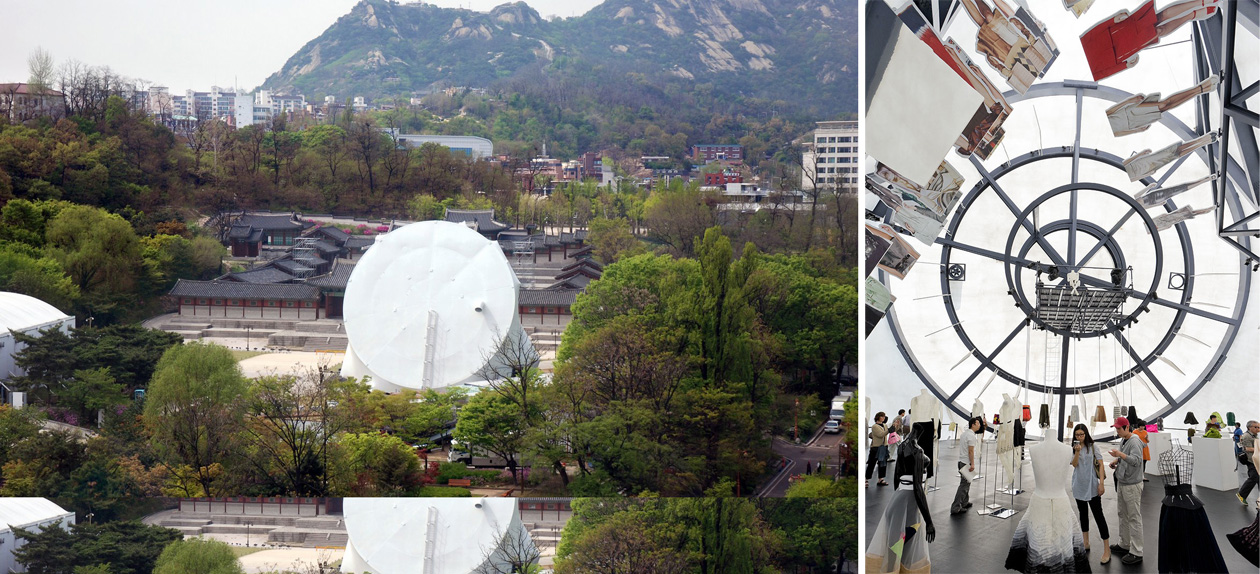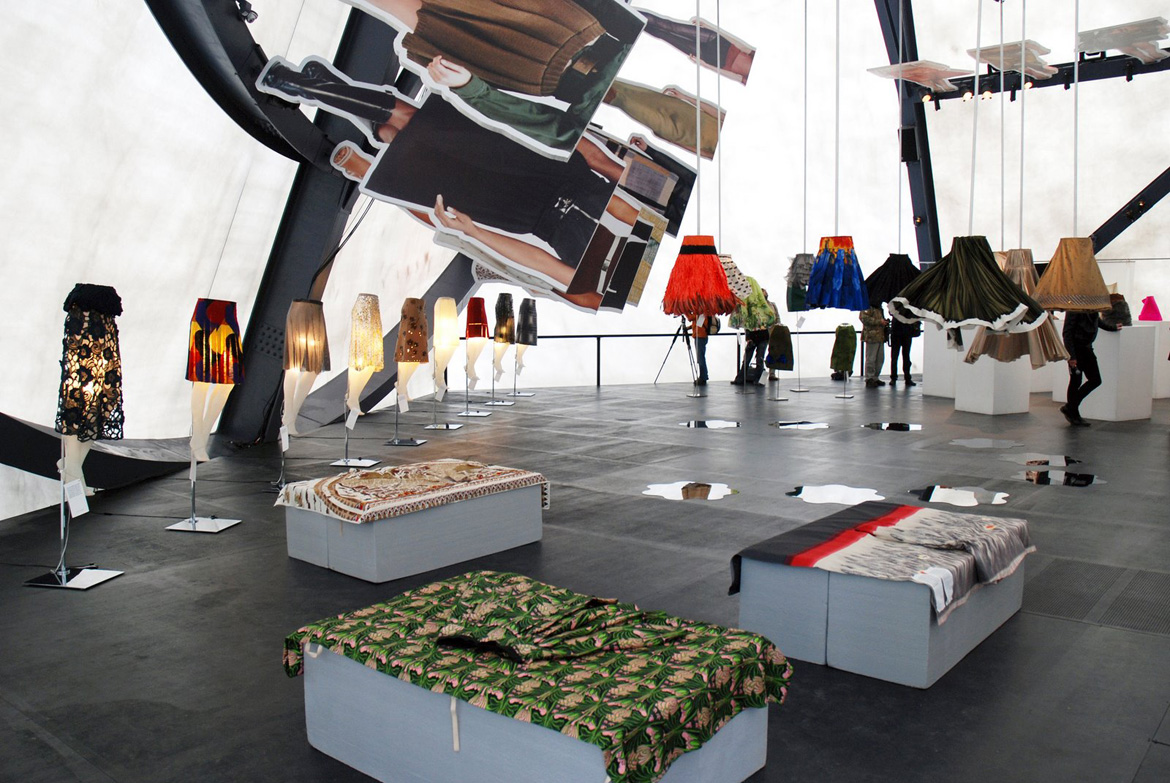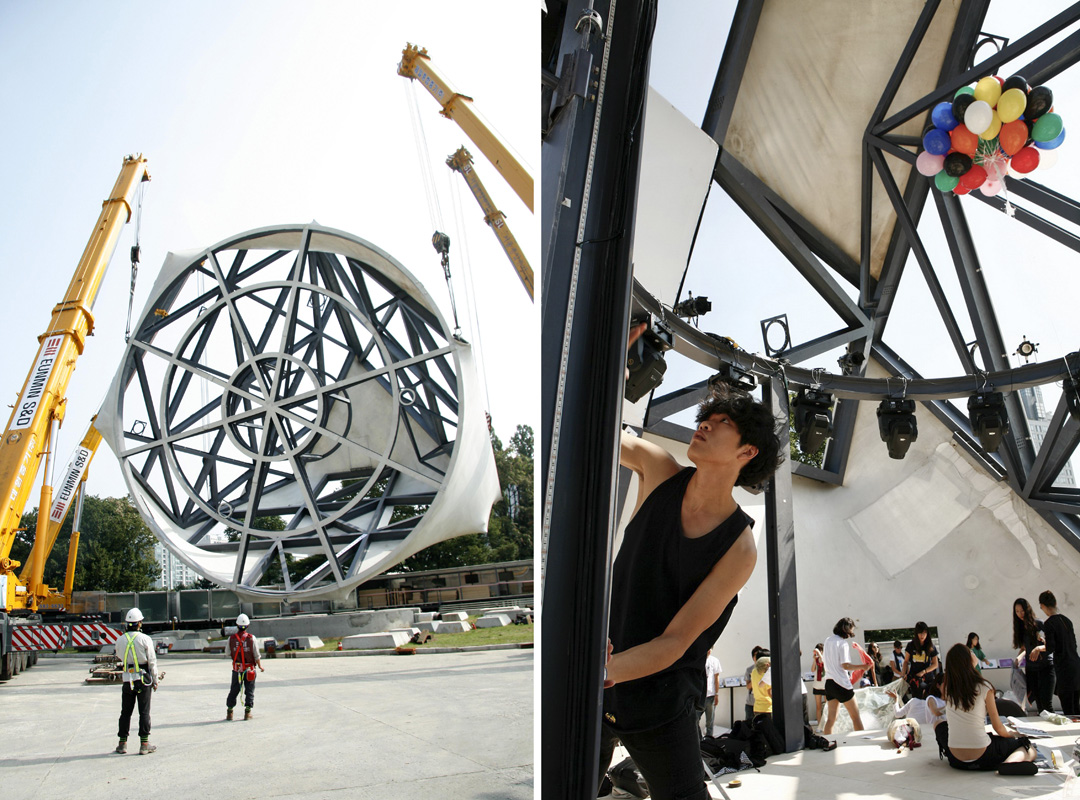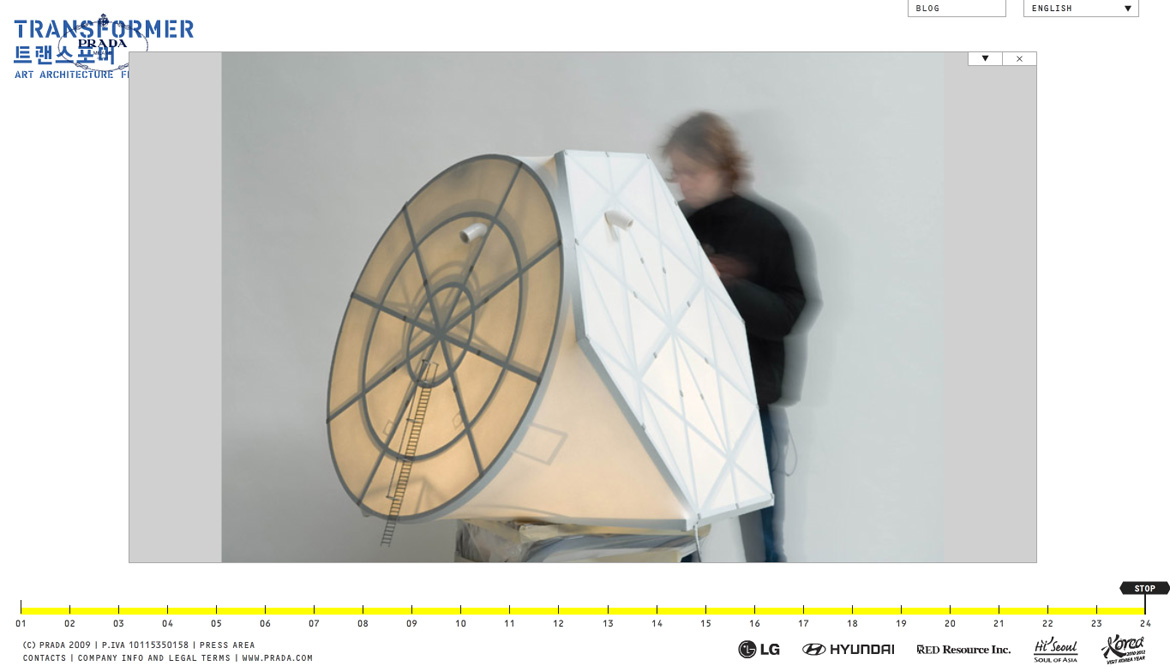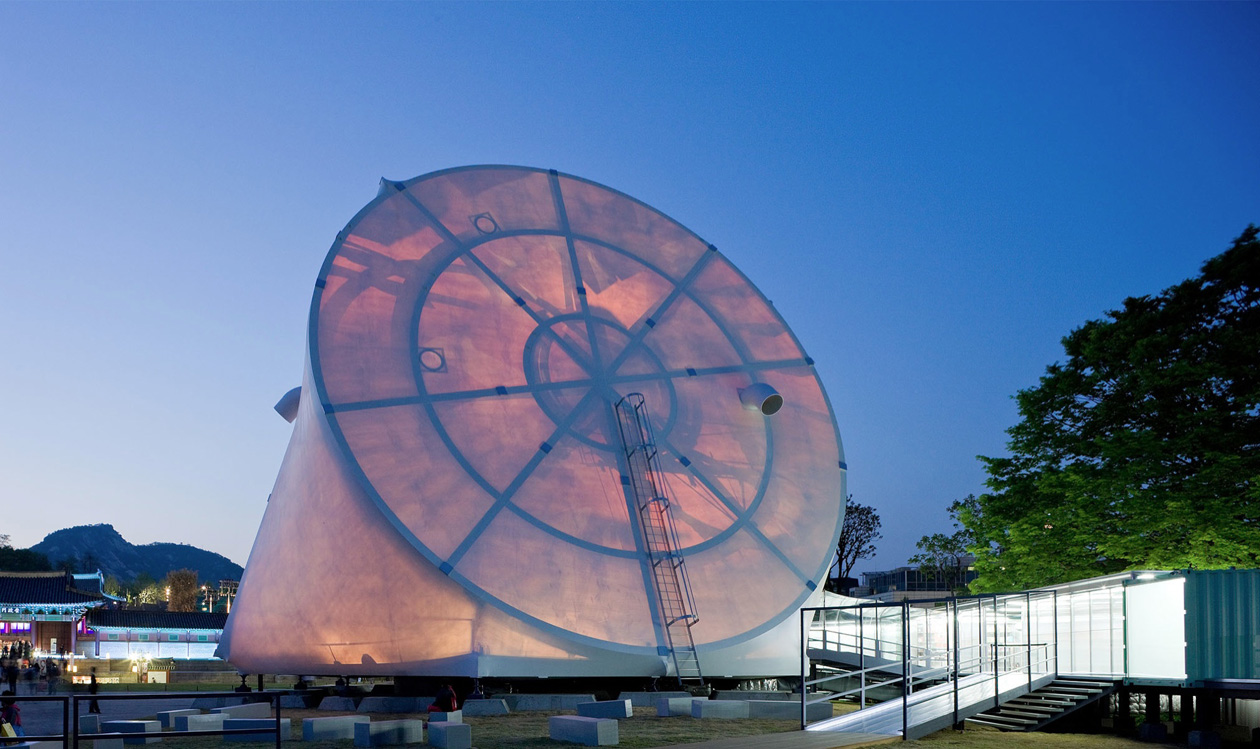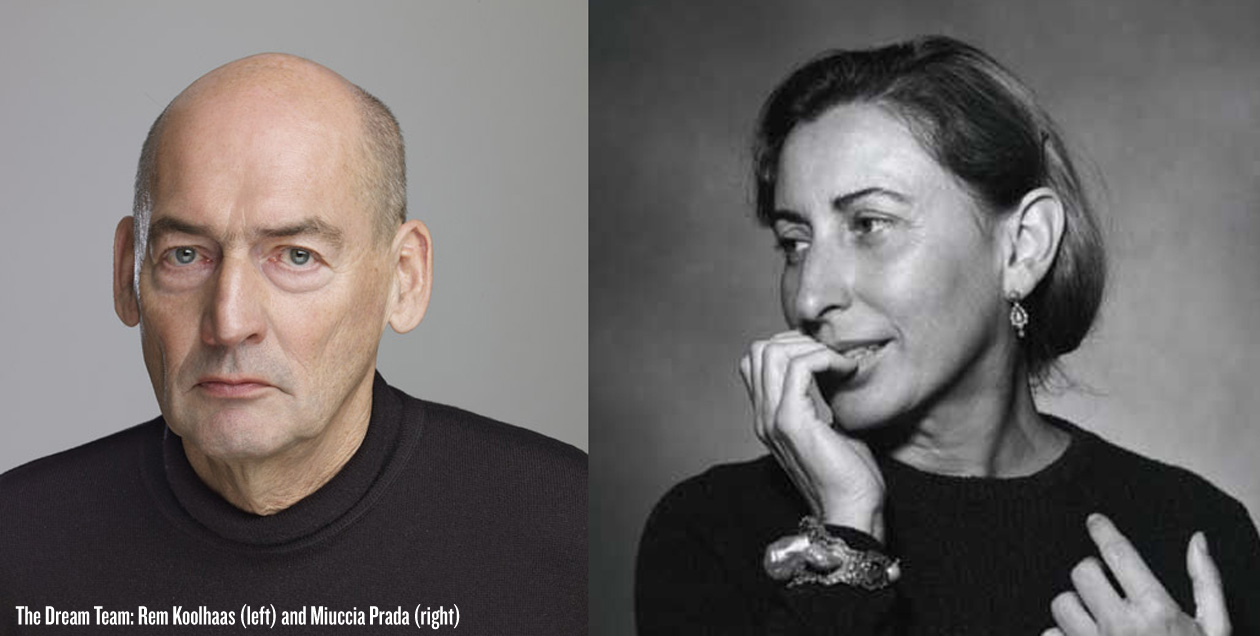 Source: Interview