First publised in Inhabit (March 29, 2011) by Brit Liggett..☛..Researchers are working on developing 200 year-old technology to help firefighters fight blazes with electrical wands instead of water and chemicals. The method uses currents of energy to zap fires at their source and can put out small blazes or help direct larger blazes away from sensitive areas. The researchers working on the project believe this technology could be used to replace sprinkler systems, fire extinguishers and a lot of giant water hoses therefore saving us vast amounts of water and the toxic chemicals used in many firefighting situations.
Ludovico Cademartiri, Ph.D. and his colleagues at Harvard University are developing the flame zapping technology and according to Cademartiri the device could, "underpin a new genre of fire-fighting devices, including sprinkler systems that suppress fires not with water, but with zaps of electric current, without soaking and irreparably damaging the contents of a home, business, or other structure."
The idea of moving or zapping fire with electricity is around two centuries old but very few people have explored it since then. The fire hose is ubiquitous in modern day firefighting but researchers believe that electricity could be a powerful new tool for containing and eliminating flames. Using a 600-watt amplifier connected to a wand, the researchers were able to time and again put out flames reaching one-foot high. They admit that the technology is best used to eliminate fires in confined places — like homes, airplanes or trains — but believe it could be useful in the field to redirect flames to areas where they are more easily fought.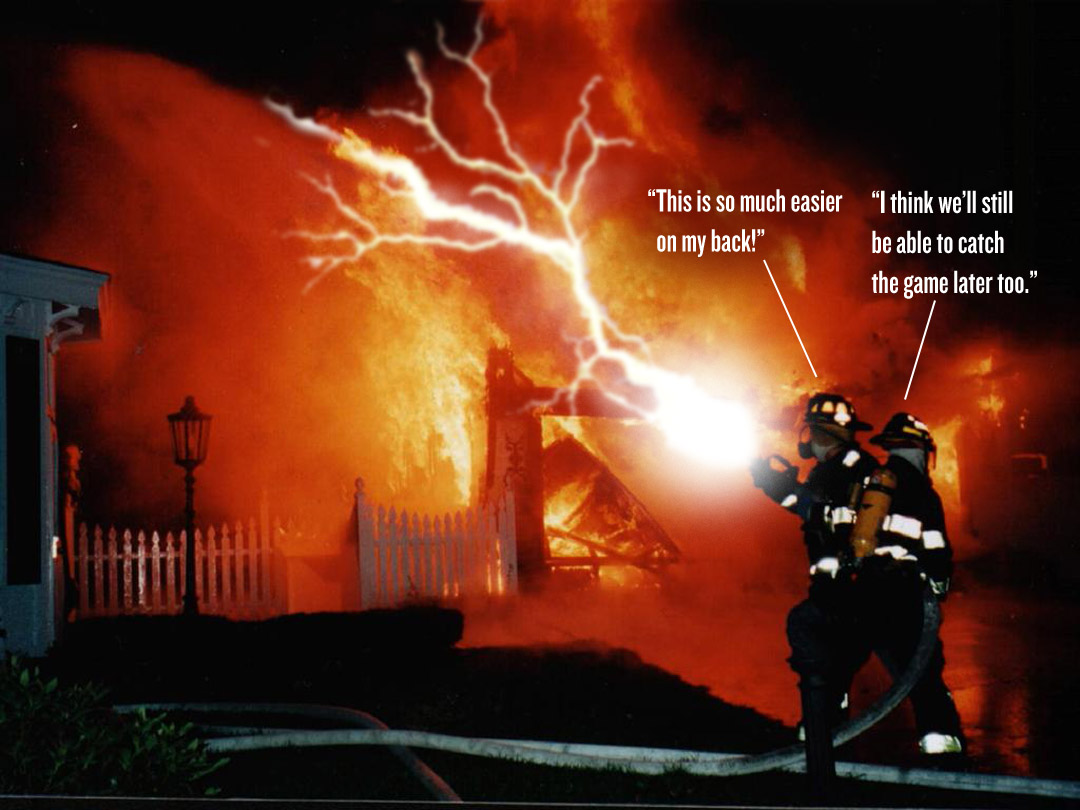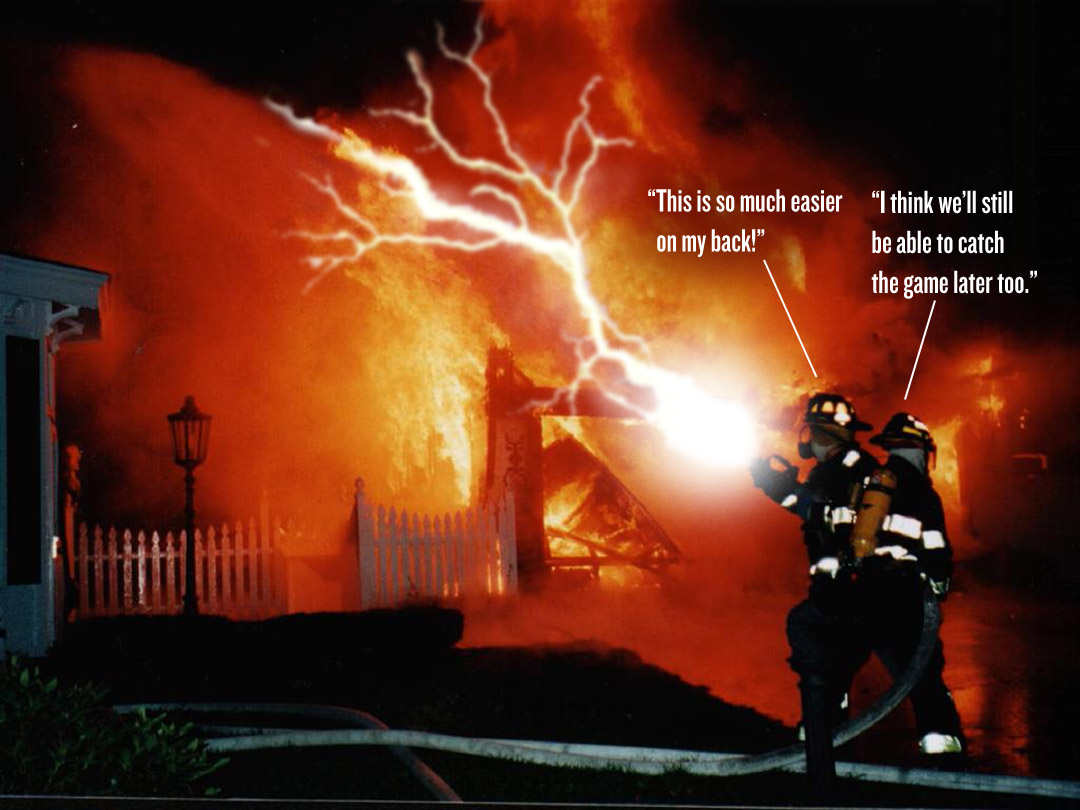 Source: Inhabit