I just came across this brand new mix by Heathered Pearls (his real name is Jakub Alexander) which you can download for free over at ISO50 (as well as to see the tracklist). I swear to the gods that this is one of the most delicious things I've heard in pretty much a year, and after listening to the whole thing I knew this was something I'd be listening to over and over for a very long time.  There were several moments actually that reminded me of one of my all-time favorite albums, The Orb's Orbus Terrarum, which had a profound effect on me back in the mid-90s.  Here's what Jakub had to say on ISO50:
I made a new mix for you guys to download under my alias Heathered Pearls, this will hold you off while Scott puts the finishing touches of a new playlist: Playlist 11 for ISO50. I wanted to describe this mix by just making up 4 new genres: Dreamfuzz / VHS Quality / Water Hypnotization / Space Synth. As always thanks for listening, this mix is probably my favorite one i've ever made, it nails down the definition of what I want to hear in my head all the time.
You can follow Heathered Pearls on Facebook and Twitter, learn more about his record label Moodgadget, or check him out on Tumblr.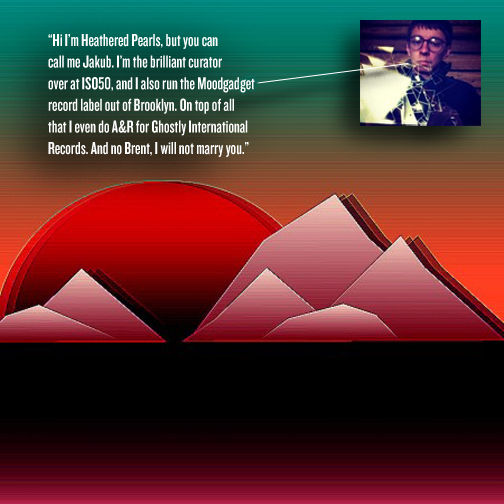 Source: ISO50