I knew something was fishy when Ryan Gosling and Olivia Wilde met eachother recently.  Then I was scratching my chin even harder when a second piece of the puzzle came into place.  Anyhoo, the first piece of the puzzle came in the form of this photo that got a lot of people talking.  It was taken backstage at the Golden Globes and shows a very flirtatious first-time meeting between Ryan Gosling and a then-married Olivia Wilde on January 16, 2011.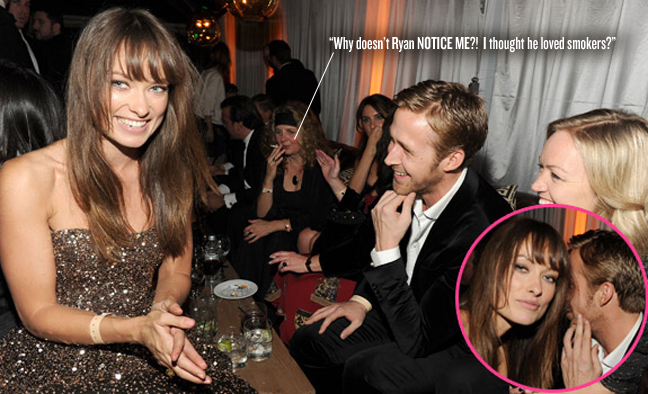 When the second piece of the puzzle popped into place I knew something fishy was going on.  A mere 23 days later on February 8, Wilde and her husband of 8 years, Tao Ruspoli (Italian-American filmmaker, musician, with ties to Italian royalty, and whose eccentric father inspired Fellini to make La Dolce Vita), announced their separation.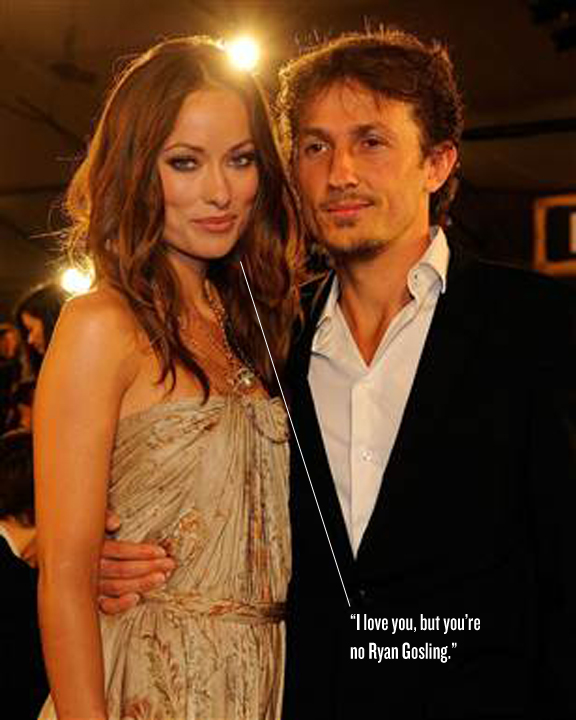 Who knows what happened during the 22 days between the announcement of their separation and today, but this third piece of the puzzle confirms that we could very well be witnessing the beginnings of The World's Sexiest Couple.  The news is coming out of Cincinatti of all places, and here's what MTV had to say two hours ago:
If you thought the red carpet was missing some additional eye candy on Oscar night, you're not alone. Ryan Gosling, snubbed for a Best Actor nomination for his role in Blue Valentine, skipped the ceremony to work on his newest project The Ides of March with fellow dreamboat George Clooney in Cincinnati, Ohio. But it's who the handsome star has been hanging out with off-screen that has people buzzing. Ryan and TRON: Legacy star Olivia Wilde were spotted together on Sunday, dining at trendy Mexican restaurant Nada, People reports. The two shared a "cute, friendly brunch," before continuing the date across state lines, at an aquarium in nearby Newport, Kentucky. On the heels of announcing her separation to husband Tao Ruspoli, Olivia, 26, and Ryan, 30, were also photographed spending time together at a Golden Globes party in January. For his part, Ryan's been linked to several young starlets of late, including his Blue Valentine co-star Michelle Williams and Gossip Girl star Blake Lively.
Now, I'm not sure what you've done to deserve all this good fortune Olivia, but this is getting to be a bit too much for me too handle without making a voodoo doll with your face on it: winning the genetic lottery, marrying an Italian director/musician/prince and living in Venice Beach, becoming one of the most sought-after actresses in the world (Wilde's name is on the short list of actresses rumored to be in talks to play Superman's Lois Lane, and she's currently taking on the role of Justin Timberlake's mother in the upcoming sci-fi thriller Now), and now you get to tron yourself on Ryan's gosling all night long for as long as you wish.  Did you manage to prevent a genocide of some sort in a previous life or something?  Or maybe you did something amazing in this life that we don't know about and your karma is through the roof?  Either way we GET it OK?!  You win dammit.  Just try not to rub it in our faces too much through the coming years.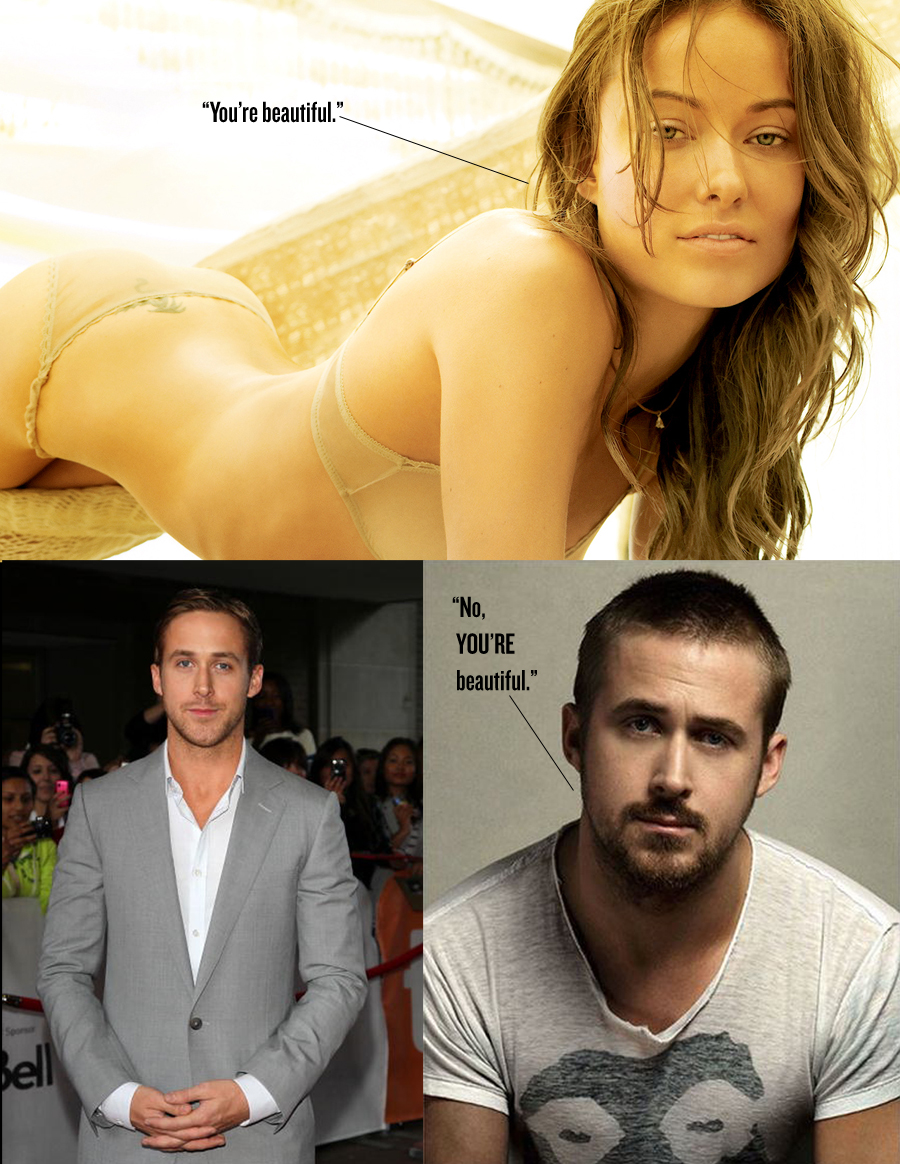 Source: MTV