First publised in Ajanaku (February 22, 2011) by Tifini Kamara..☛..In a society that has become increasingly dependent on technological stimuli, saturated with hardly any appreciation for the environment or our fellow man, Lending Our Services Traveling (The Lost Bus) was born. The Lost Bus is a project in which three friends, in their 20′s from Michigan, will spend one year traveling the United States serving others and teaching people how to live an alternative and green lifestyle.  Ben Tucker, Derek Evenhouse and Chad Deters created the project with hopes of dedicating their time to a number of charitable endeavors across the country; hoping to set an example and inspire others to live responsibly.
The bus has a convertible outdoor shower, a kitchen complete with  a propane stove and oven originally crafted from a 1967 Winnebago; a microwave oven, George Foreman grill, and a mini outdoor gas grill. The kitchen is an interchangable bedroom where the handcrafted bench and table turn into a guest bed. There is a bathroom complete with an "emergency tiolet" as the bus does not have a plumbed-in toilet. Additionally a small trailer holds tools and supplies as well as six bikes which sit on a custom built bike rack. An alternative bedroom, fashioned by a hammock, rests atop the bus where they sometimes hang out if the weather allows.
As one can imagine the cost to fuel a bus is astronomical, which is why the 1996, International Carpenter 65-passenger school bus runs on waste vegetable oil. Electricity powers the bus as a home and work station, built  in both the form of 110V and 12V. Internet is available and the boys are able to update their blogs and Facebook letting users know where they are and what they are doing. Once the funds are available the bus will run on solar power; currently they use a 2000W generator for charging their battery bank and powering other tools in areas with no shore power.
Starting their journey in January, the trio have been to Florida sponsoring a cleanup of the Everglades and have worked with a number of organizations including: Reef Relief, the Institute for Regional Conservation and the Fakahatchee Strand State Preserve. Later this week they will head to Mississippi  where they will be helping the Christian Reformed World Relief Committee with disaster relief work.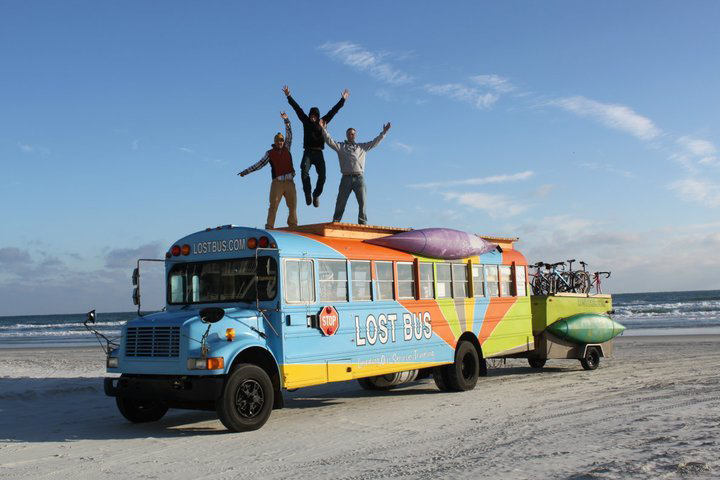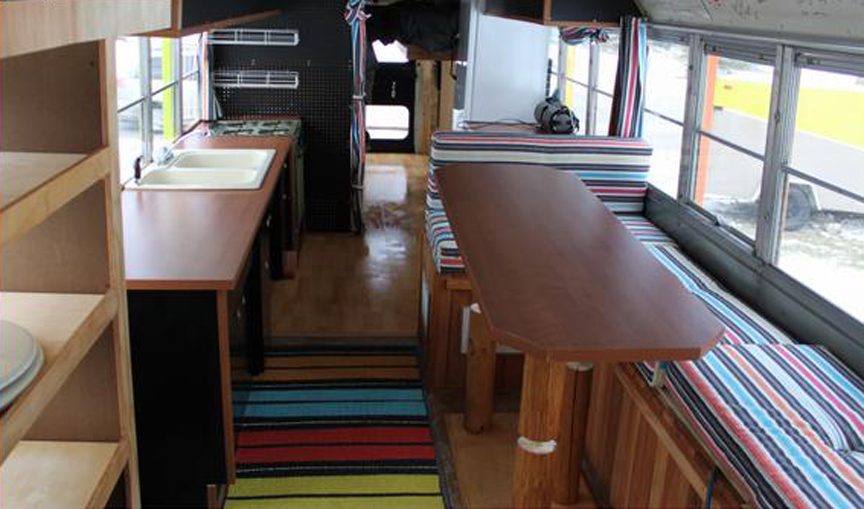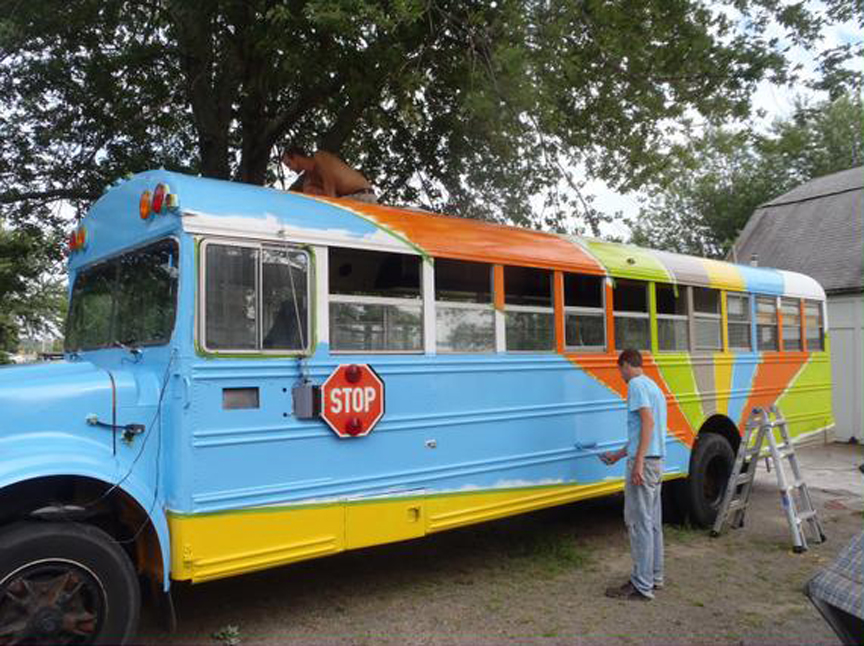 Source: Ajanaku