ENESS is a skateboarder/designer collective based in Melbourne, Australia, and they're getting some well-deserved attention lately from a brilliant interactive skateboard ramp installation that was created for the Melbourne premiere of TRON: Legacy.  For the Light Session™ ramp, each rider is equipped with an iPod and their custom-built app (combined with IR lights and camera to track the skater's position) not only measures the user's air time, but also triggers the graphics while airborne and upon landing.  The company itself was formed 14 years ago:
"ENESS": (EN) for Nimrod and (ESS) for Steven. We met in grade 3 and were always making stuff together, like this billycart with power steering. In short, we are specialists in design and very good with computers. ENESS was born with the objective of "creating more intuitive, tangible and humane ways of interacting with technology". Today, we are best known for our Interactive Digital installations; creations with the visual aesthetic of traditional sculpture but with the added dimension of 3D computer rendering. We have exhibited throughout Asia, Europe and the United States, including installations at Techfest in Mumbai in 2007, Wired NextFest in New York, and the  Institute of Contemporary Art in London. Our digital rocking horse titled Virsual, has won many awards and is now part of the permanent collection of the Melbourne Museum in Australia.
To learn more about ENESS, and see more of their outstanding work, you can visit their website here. Apart from the pictures below, I've also attached the feature video showing the ramp at the premiere, a "making of" video showing the design process, as well as the Daft Punk video for Derezzed which is fun to listen to as you watch the first video.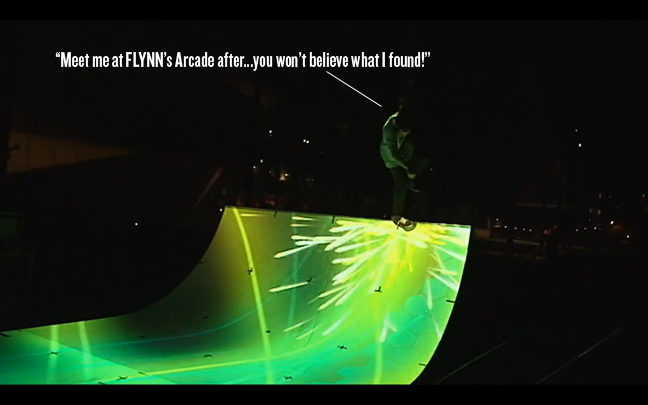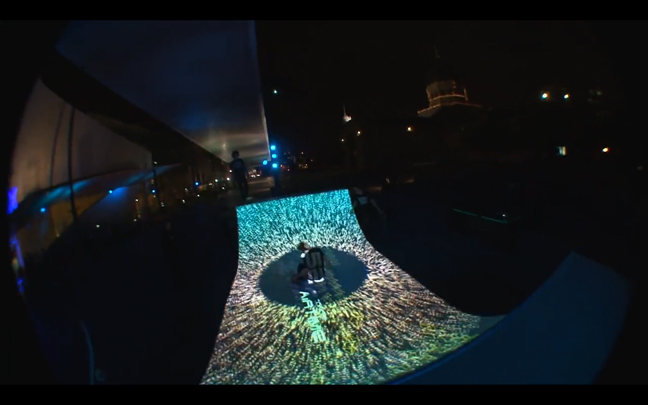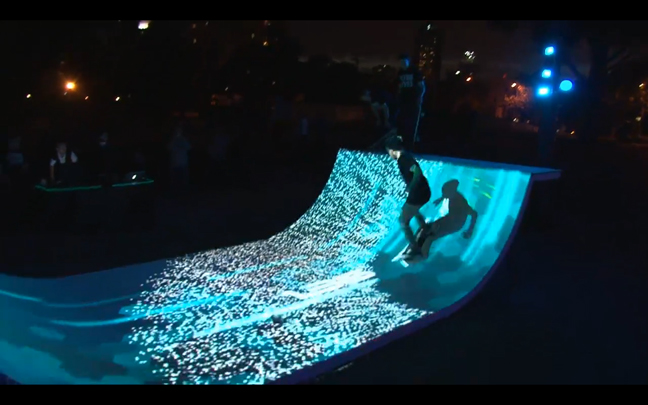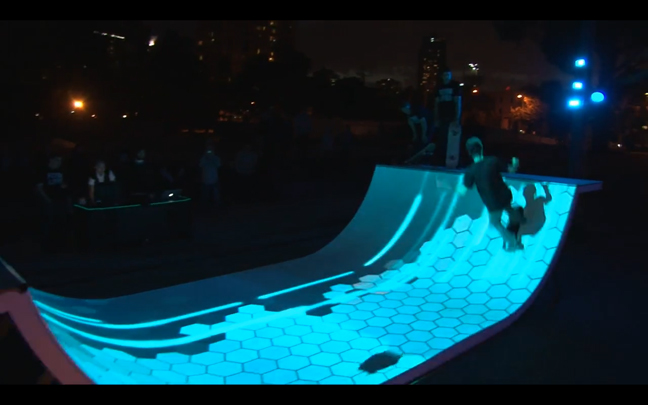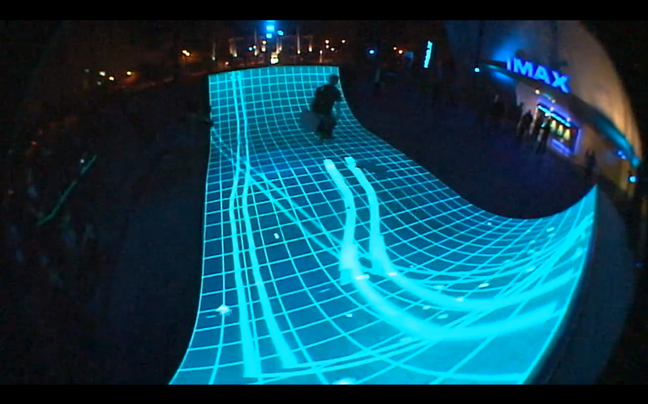 [vimeo]http://www.vimeo.com/17872715[/vimeo]
[vimeo]http://vimeo.com/18525296[/vimeo]
[vimeo]http://vimeo.com/18523729[/vimeo]
Source: NOTCOT