There's been a whirlwind of misinformation out there from The New York Post's story today where Streisand was attached as writer, director and star, but The New York Times has confirmed the following:
NEW YORK  |  UPDATED 6:24pm EST Barbra Streisand has met with Stephen Sondheim and Arthur Laurents to discuss starring as Rose, the mother of all stage mamas, in a film version of their 1959 musical "Gypsy," the two men said in telephone interviews on Wednesday. Mr. Laurents, who wrote the book for "Gypsy" and directed its 2008 revival on Broadway starring Patti LuPone, said that Warner Brothers and Joel Silver were attached as producers, but that no director had been chosen.
Contrary to a report in The New York Post on Wednesday, Mr. Laurents said that Ms. Streisand would not direct the film; she once wanted to, he said, "but playing Rose is enough to make her happy." Ms. Streisand, who won an Academy Award for best actress in 1968 for the film musical "Funny Girl," has been interested in doing "Gypsy" for many years, Mr. Laurents said, "but now things are serious and a movie is truly in the works." He said that he had suggested Tom Hanks to play the role of Herbie, Rose's love interest and the talent manager of her two daughters, Baby June and Louise. "Barbra loved the idea," Mr. Laurents said.
Asked  whether Ms. Streisand, who will turn 69 in April, was too old to play Rose, who is a young mother in the first act of the musical, Mr. Laurents said: "First of all, they can do magic in Hollywood. Second, does it really matter?"
"Gypsy" was made into a film in 1962, starring Rosalind Russell as Rose, which has its fans and detractors. Mr. Laurents said, "I would be very pleased if we had a different film version for the historical record." He said he had met with Ms. Streisand twice over the last month or so; Mr. Sondheim, who wrote the "Gypsy" lyrics for Jule Styne's music, said that he met with her a few months ago and that "she wants to do it." He referred other questions to Mr. Laurents. "There have been conversations," said Dick Guttman, a spokesman for Ms. Streisand. Mr. Guttman declined to elaborate.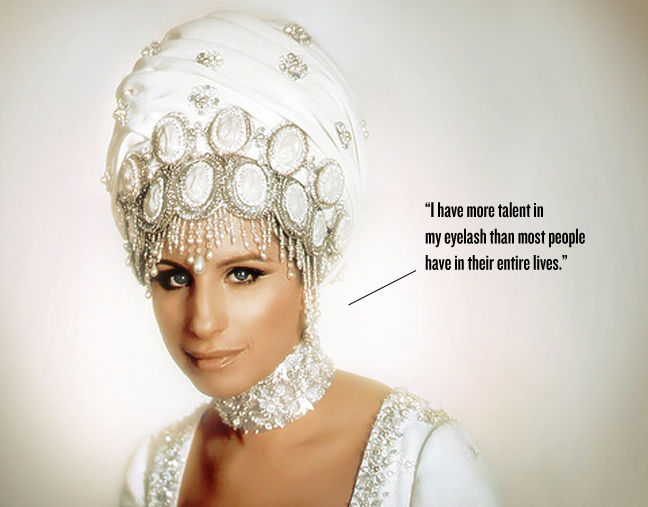 [youtube]http://www.youtube.com/watch?v=GuY578WWzu0&feature=player_embedded[/youtube]
Source: The New York Times