Brent Knoll is a new home located on a working farm outside Malmsbury in Regional Victoria. Part of the new dwelling forms an external courtyard with an original 1850's farmhouse and offers the old building the services of an ablution block contained within the new. The new copper clad pavilion form moves away from the existing house in a confident sculpturally twisted manner, heading towards the open view and cantilevering over paddocks below.
The new dwelling offers a delicacy of scale that is sympathetic to the existing dwelling. The folded copper roof folds earthwards in a reverent genuflect at the farmhouse end. The play with sunken floor levels has been carefully planned. The interior is playful in its use of biscuit tin cladding, colorful materials and rich diagonal tiling. The level of detailing to conceal everyday workings of the interior has been skillfully handled. The rustic palette of materials satisfies the Client brief of steering clear of generic minimalist interiors.  The house is an innovative example of a considered and subtle balance of architectural eccentricity coupled with rural respect.
You can see more photos of Brent Knoll by visiting the architects, March Studio, at their website here.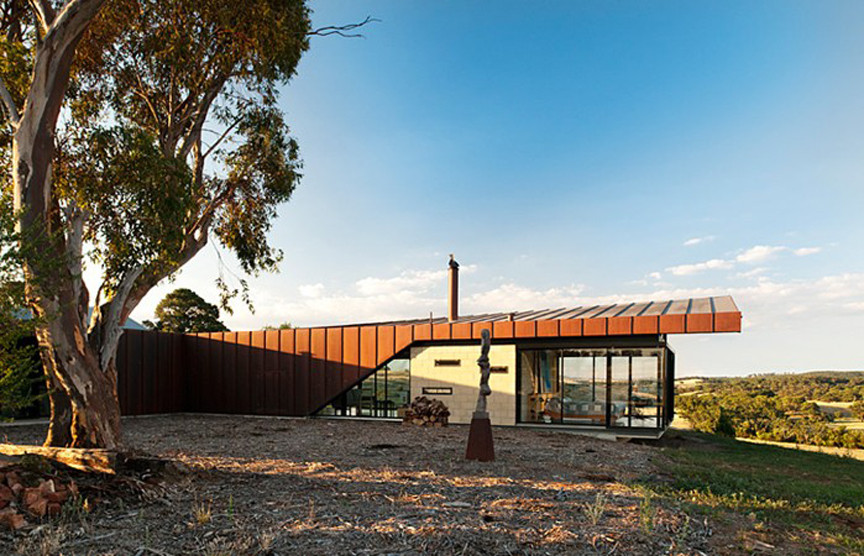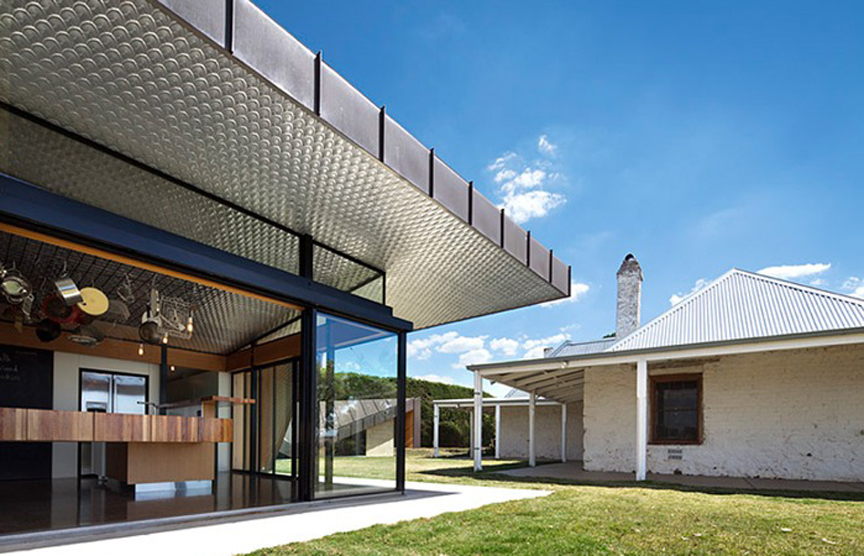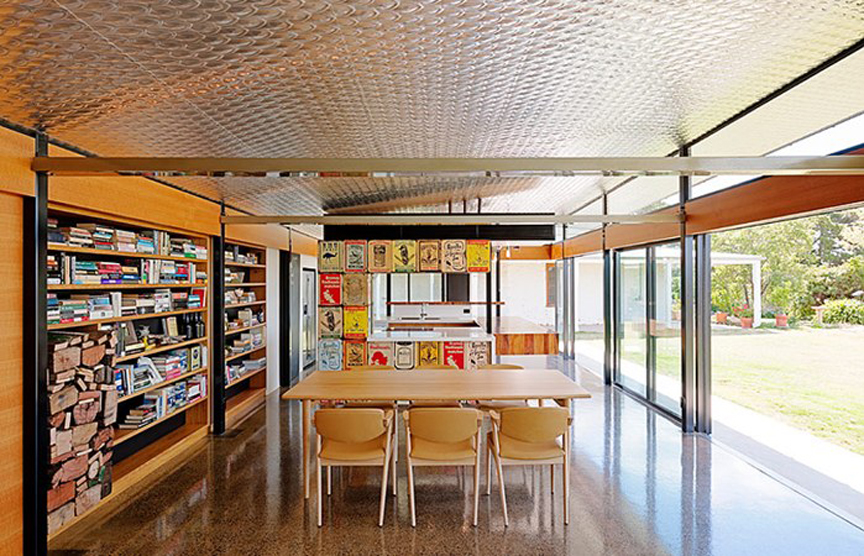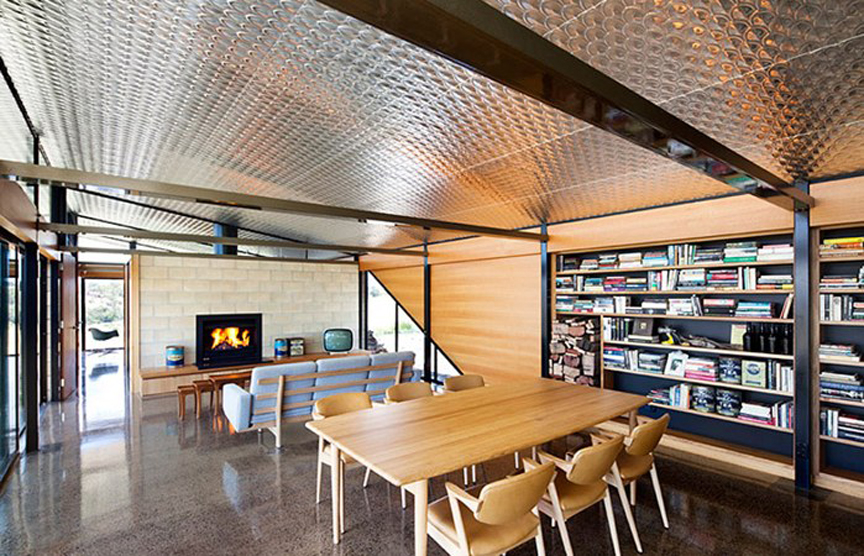 Source: Australian Design Review