OHLALAmag has a great series of photos from last night's episode of America's Next Top Model.  The producers sent two contestants to a photo shoot which took place on the shores of Lake Como, the exclusive retreat for the weatlthy and well-known near Italy's northern border with Switzerland.  If you zoom-in enough you can actually see George Clooney getting his nipples massaged on his terrace.  There's simply nothing better than Italy and this photo gallery certainly makes you wish you were there.  They were photographed by Nigel Barker and feature ANTM contestants Ann and Kayla, as well as hunky sculptor/model Simone Bredariol.
Visit OHLALAmag to see all the great photos (as well as a link to a Dolce & Gabbana Summer 2011 fashion show featuring Simone and a performance by Annie Lennox) here.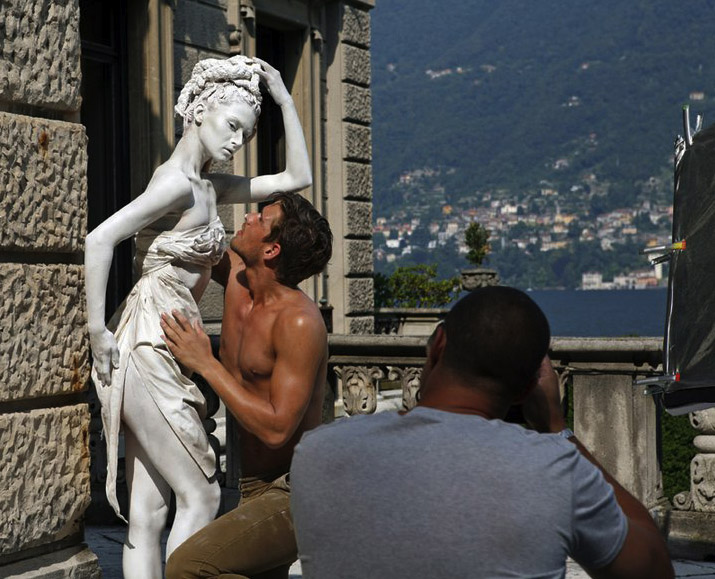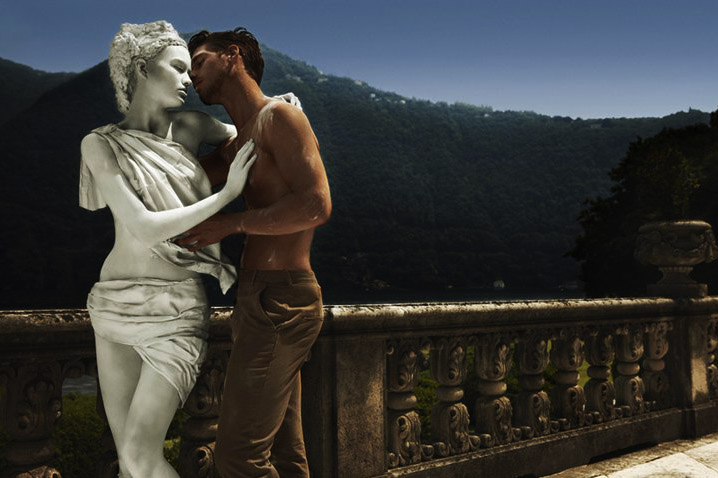 .
And when Simone visits me in Montreal he usually stays in my bed because he gets too cold when he's by himself in the other room, and I don't like to hear him crying in his sleep.  Here's a shot of him a from a few months ago chez moi.  See you again soon my love!