Fast Company's got some tasty eye candy for you here — highlights from an exhibit about one of the big trends of the day: design that lurks in the foyer of art. On view in London earlier this month and curated by Patrick Brillet, one of the city's reigning aesthetes, Super Design was a ritzy assembly of one-off and limited edition pieces from galleries around the world. It featured work from the full cast of design heavyweights: a swing by Tom Dixon; a skull table by Studio Job; and tons of shiny, glammy stuff by Arik Levy, Ross Lovegrove, and others.
There isn't much to say about the collection, except that it's crazy-pretty and feature crazy-expensive stuff. (Brad Pitt's probably buying up the lot at this very moment.) So without further ado, we present our favorites from Super Design.
Visit Fast Company's link HERE for the full slideshow of all the best products at the show, and here's a small sample of what to expect.
American-born designer Philip Michael Wolfson created this stunning chair (the latest in a series) by folding mirrored stainless steel like a piece of paper: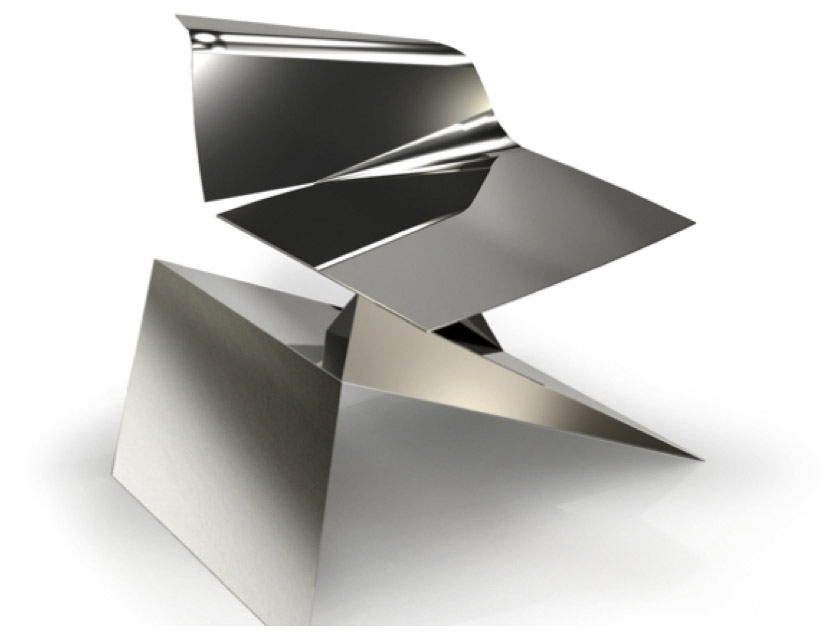 .
Milan designer Emmanuel Babled developed this lighting sculpture exclusively for the show. Made of glass orbs manufactured in Murano, it's a minimal take on the classic, gaudy Venetian chandelier: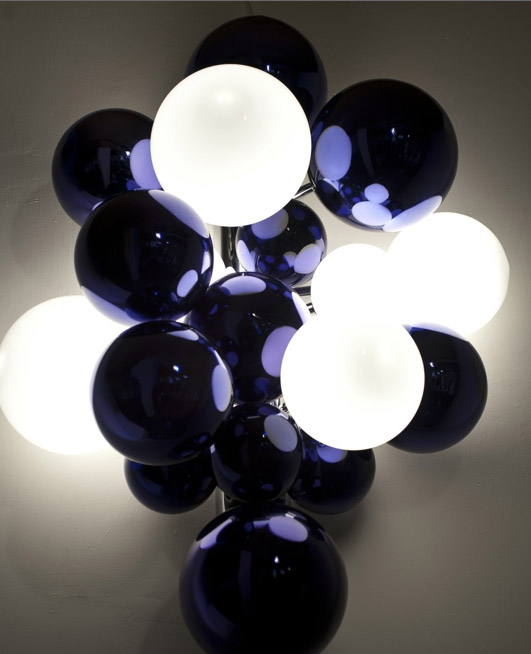 .
Jeremy Maxwell Wintrebert's beautiful, bulbous lamps look like inflated paper balloons. They're actually made of hand-blown glass. Wintrebert is based in Paris: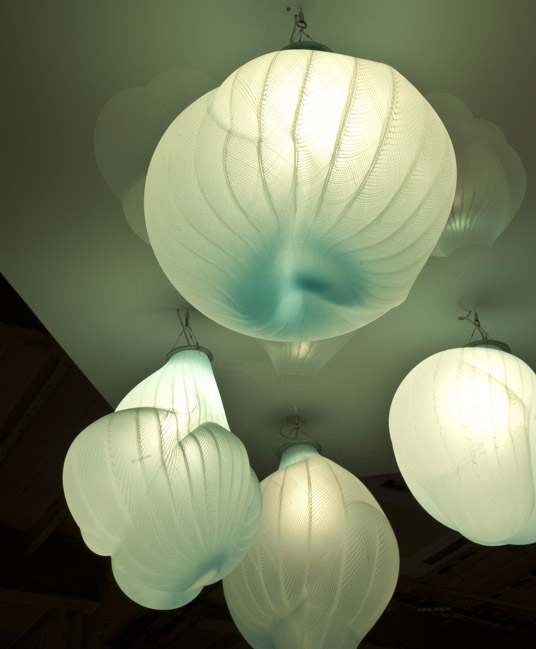 .
British superstar designer Tom Dixon built the swing here by flame-cutting steel, a process typically reserved for manufacturing tanks, submarines, and bank safes. Apparently, the thing'll last 1,000 years. Would you want it to? It kinda' reminds us of a medieval torture device: