We figured it was only a matter of time, and the tentatively scheduled August 10, 2011 release date always seemed like a weird fit, so don't be too surprised to learn that DreamWorks has officially moved Steven Spielberg's "War Horse" right into the thick of next year's Oscar race, giving it a December 28, 2011 bow.
The film, in what is sure to be tearjerker, follows a young man named Albert (Jeremy Irvine) and his horse, Joey, and how their bond is broken when Joey is sold to the cavalry and sent to the trenches of World War One. Despite being too young to enlist, Albert heads to France to save his friend. The film is based on the novel by Michael Morpurgo and seems like a very comfortable fit with Spielberg's typical milieu. That said, it's been a long time since we've seen Spielberg in non-blockbuster mode (that would be 2005's solid "Munich") so we're definitely curious about this one.
Joining Irvine in the film is solid roster of talent including Emily Watson, Peter Mullan, David Thewlis, Benedict Cumberbatch, Niels Arestrup, Nicolas Bro, David Kross, Leonard Carow, Rainer Bock, Robert Emms and Patrick Kennedy. So yes, as you might guess, a lot of recognizable faces but not quite household names adding another intriguing element to the film.
In a curious bit of trivia, this will mark the second time Spielberg has had two films hit in the same year, though never as close as this (2005 had "Munich" and "War Of The Worlds"). "The Adventures Of Tintin: The Secret Of The Unicorn" hits theaters five days before "War Horse" on December 23, 2011. But two Spielberg directed films five days apart? Something tell us this isn't the last word on release dates on either of these films.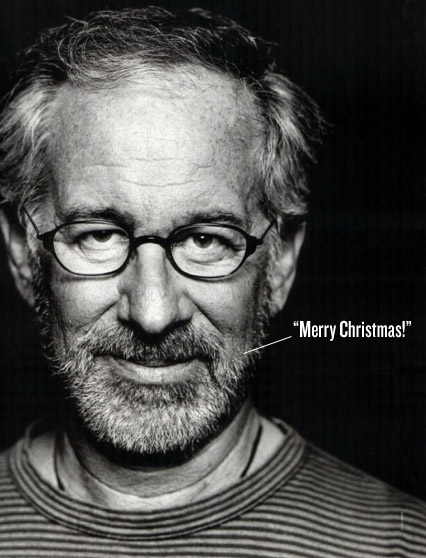 Source: The Playlist