Just when I thought my week was ruined after road construction outside meant getting only nine hours of sleep instead of ten, and then getting shampoo in my eyes in the shower, I found this little gem in the Daily Mail:
A pig which was born with just its two front legs has become an unlikely celebrity in Henan Province, China.  The 10-month-old animal, known by villagers as Zhu Jianqiang, which means 'Strong-Willed Pig', was born with only two front legs, which it now uses to walk on.  According to owner Wang, Zhu Jianqiang was one of nine piglets born in a litter this January.
He recalls: "My wife asked me to dump it but I refused as it's a life.  I thought I should give it a chance and unexpectedly it survived healthily."  Several days after Zhu's birth Wang decided to train the two-legged female piglet to walk by lifting it up by its tail.  "I trained her a while each day.  After 30 days she could agilely walk upside down.
She proved to us that "no matter what form life is, it should continue to live on," he said.  "I won't sell her no matter how much the offer is."
Thanks Zhu, now it's going to be really hard to find excuses not to go to the gym.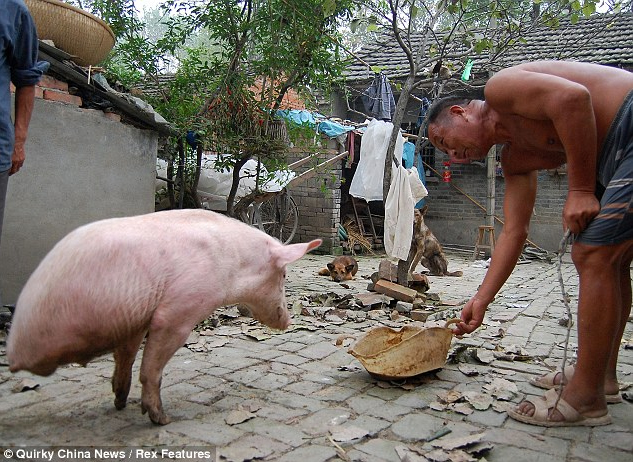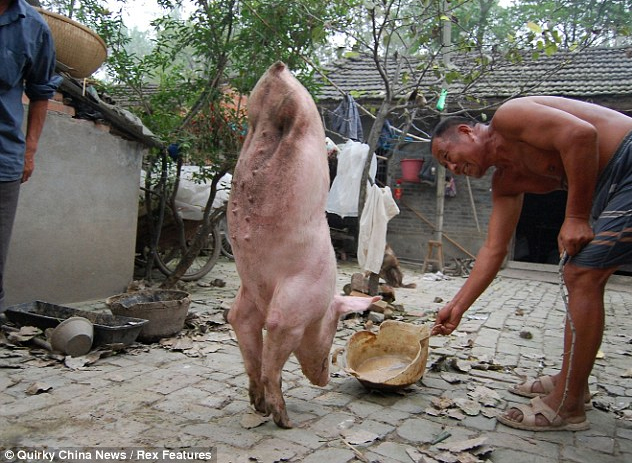 Source: Daily Mail