The 'colour sculptures' were created by stretching a balloon over a speaker to form a membrane.  A few drops of paint were then placed in the centre of the balloon and a single sharp note was played through the speaker, causing the paint to erupt for just a fraction of a second.
[vimeo]http://vimeo.com/15215587[/vimeo]
[vimeo]http://vimeo.com/15215534[/vimeo]
Here's the balloon process close up.  They experimented with different instruments, frequencies and volumes, which each had an effect on the formations: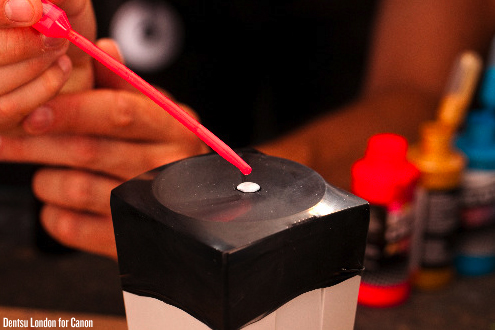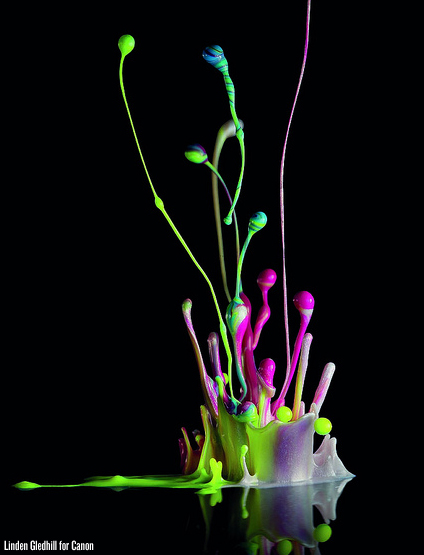 See more photos here.
Source: Dentsu London