Expensive Looks, otherwise known as 20-year-old NYC-based producer Alec Feld, recently compiled DUMMY mag's 83rd mix and it is the best damn thing I've heard in ages. DUMMY describes his sound as being "marked by euphoria and ethereal jams" and you'll understand exactly what they mean when you listen to the compilation for yourself.  And get ready for more: he recently released his new single "Vanishers/Simon" on the New York label Group Tightener, and has a full length album coming out in November on the same label.  DUMMY sat down with Expensive Looks for an interview, and among other things, they asked him to describe the mix in his own words:
I did this as a live DJ set one afternoon. I don't get around to doing mixes often now, so this was kind of a throwback- it's probably what I'd mix down if I were DJing for a crowd. It builds, but not too quickly. I've always loved nu-disco and grew up on Chicago house, so this mix is full of it. It's pretty upbeat/euphoric and includes a few favorite, body amplifying remixes (for me, at least) and a bunch of jams. I let a lot of the tracks play out because they're so damn good. There's no cutting D-Train. Bell's New Bridge stands as a staple opener – it's one of those songs that grows and grows and has always grabbed my attention. I'm not sure if she's still doing work, but she fucking should. The girl has a wild ear.
To read the full interview be sure to visit DUMMY.  You can also follow Expensive Looks on Facebook, MySpace, Bandcamp, and Soundcloud.
TO LISTEN TO AND DOWNLOAD THE FULL 48:00 MIX CLICK HERE.  (NOTE: IF ANYONE CAN IDENTIFY THE TWO INCREDIBLE TRACKS THAT EACH START AT THE 21:45 AND 43:51 MARKS PLEASE EMAIL ME AT feelguide@gmail.com).
UPDATE: EXPENSIVE LOOKS JUST EMAILED ME PERSONALLY WITH THE ANSWER!  21:45 = "TOO MUCH MIDI (PLEASE FORGIVE ME)" by FORD & LOPATIN.  43:51 = "SERMON" by THE TOUCH (CHAD VALLEY REMIX).  I ASKED HIM IF HE'S PLANNING ON COMING TO MONTREAL SOON AND HE REPLIED THAT HE WOULD LOVE TO DO A COUPLE CITIES UP HERE THIS FALL.  I WILL KEEP YOU POSTED.  THANKS ALEC!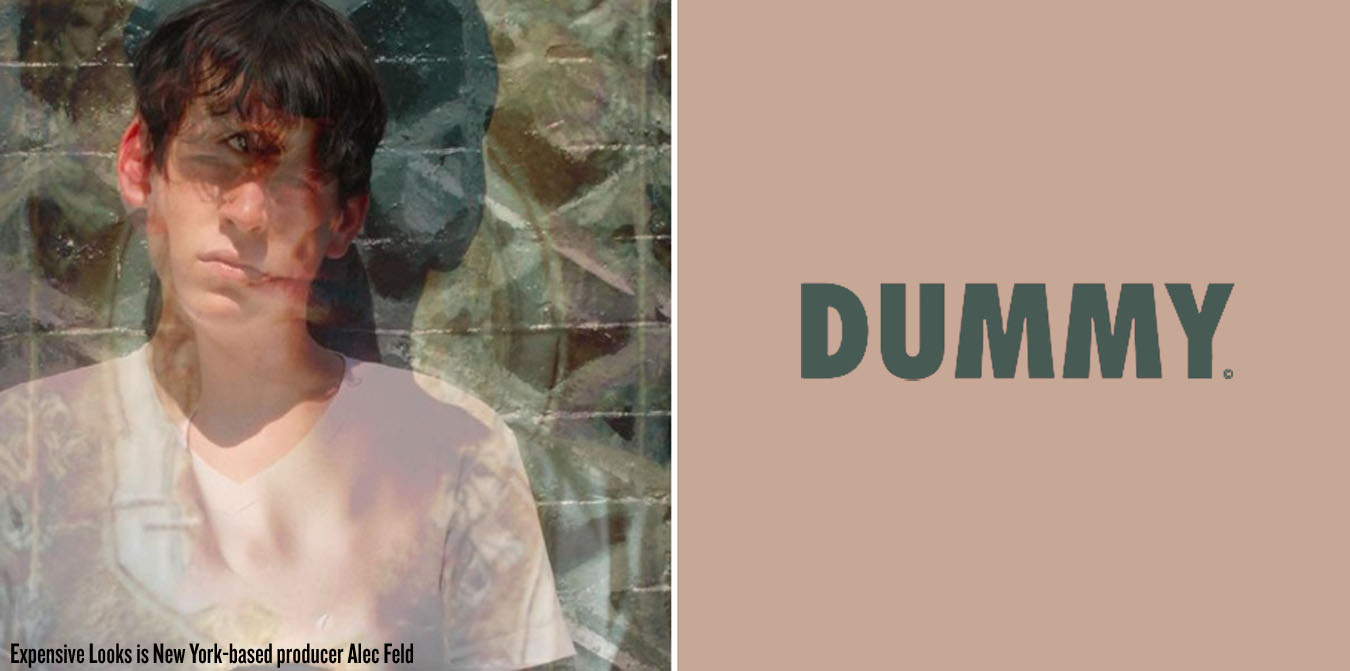 Source: DUMMY