No other designer has risen to the pinnacle of the fashion world quite like Alexander McQueen.  Raised in poverty, he climbed his way up and out of London's welfare system, all the while forging his raw, uncompromised vision and identity.  In fact, McQueen's life work is such an impossibly rare, elegant, and unrivaled fusion of power, beauty, and meaning that we will most certainly never witness anyone quite like him again in our lifetime.  This immense talent translated into his being embraced by the fashion establishment in record time. Gucci Group—now known as PPR Luxury Business Group—were the first to commit an investment in McQueen's company and expand it into fragrances and a secondary line.  But this success was interwoven with stress, anxiety and personal tragedy. McQueen's patron and discoverer, Isabella Blow (the iconic assistant to Anna Wintour in the early 1980s who went on to become the Fashion Director of 'Tatler') committed suicide in 2007.  In 2010 his beloved mother, Joyce, passed away; and at the age of 40, McQueen took his own life the day before her funeral.
Now a little more than a year later, New York's Metropolitan Museum Of Art is honoring McQueen with a celebration of his fascinating life and work with their upcoming exhibition Alexander McQueen: Savage Beauty. The following is a short excerpt from a compelling Newsweek profile of the designer:
… But at its core, his work was anything but diplomatic. His collections served as an exquisite rallying cry for the disenfranchised. McQueen's frocks were political in their reexamination of history—as with his "Highland Rape" collection, which addressed the subjugation of Scotland by the British. He engaged in discomforting confrontations over gender violence with aggressive collections that he touted as empowering women but that often seemed to dehumanize them in the process. And even as he gained entry into some of the most rarified salons, he remained acutely aware that the English can admire a bootstrap story without ever budging from their snobbish ways. Indeed, his clothes reflected a cold realism about life's unfairness, its cruelties, and inevitable end. And his audiences were drawn to the beauty that emerged from that angst. "[The curators] combined two things, the superficiality of fashion and the sublime beauty of death," says artist Jake Chapman, a friend and creative confidant. "The reason his work has resonance was the self-destruction. We were watching someone kind of crumble."
Alexander McQueen: Savage Beauty will open with the Costume Institute's annual spring gala at the MET on May 2. The evening promises to be an exquisite swirl of contradictions eerily parallel with the designer's personal story—a thunderous storm of international social pomp in honor of a designer whose working-class background served as a source of pride and inspiration, as well as anger, frustration, and aggrievement. You can read the entire feature profile of Alexander McQueen at Newsweek. The following gallery of images is courtesy of photographer Solve Sundsbo.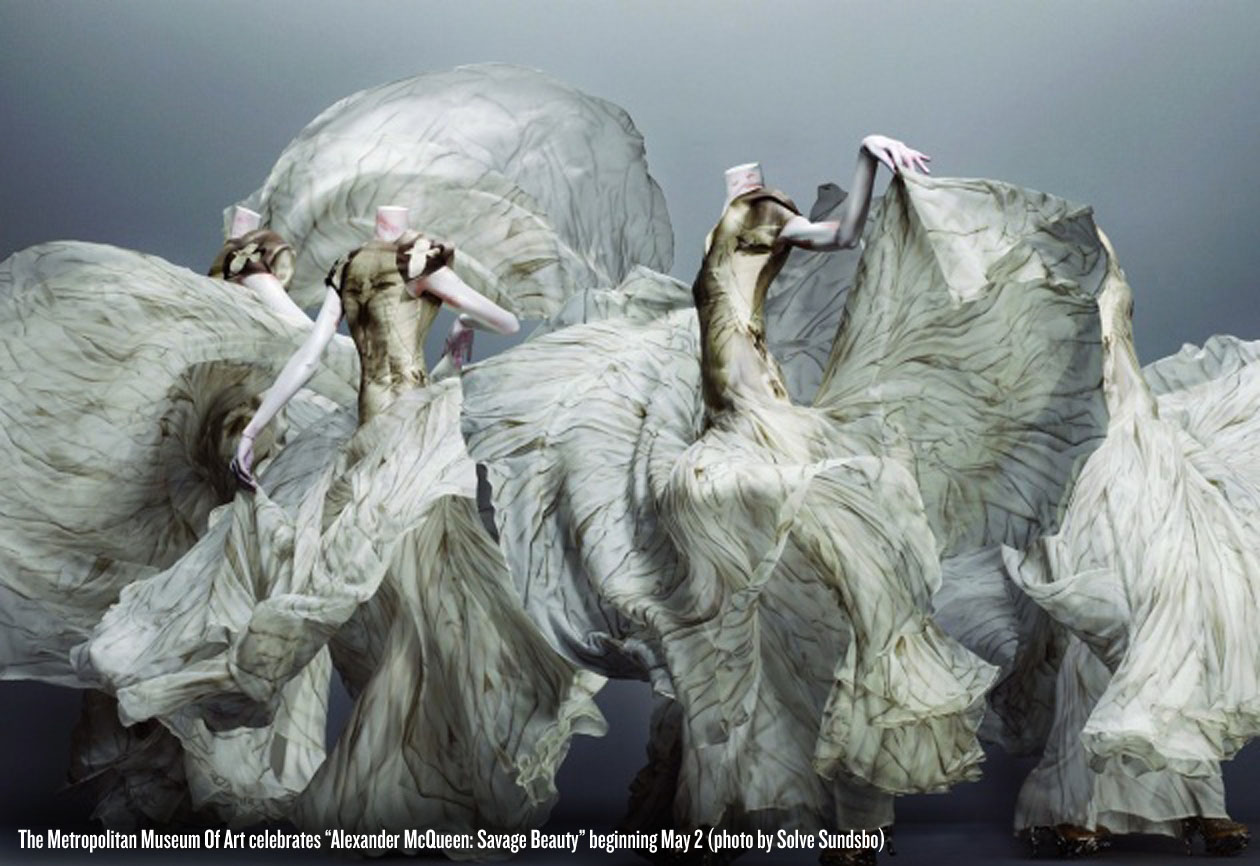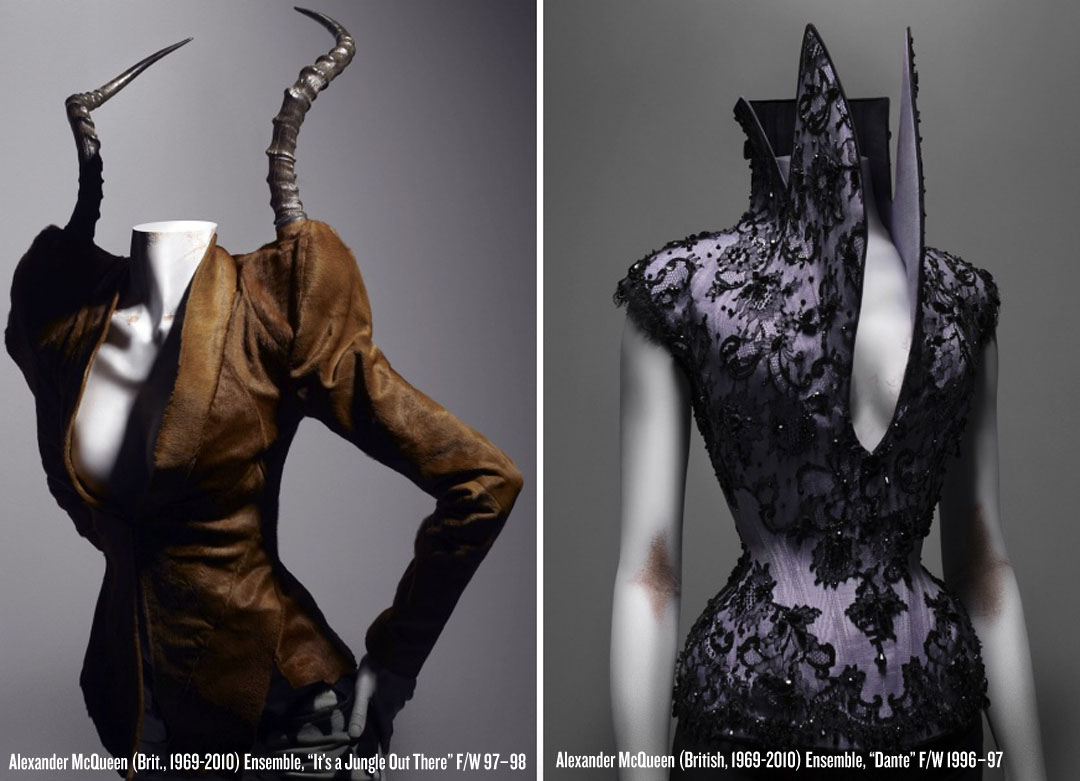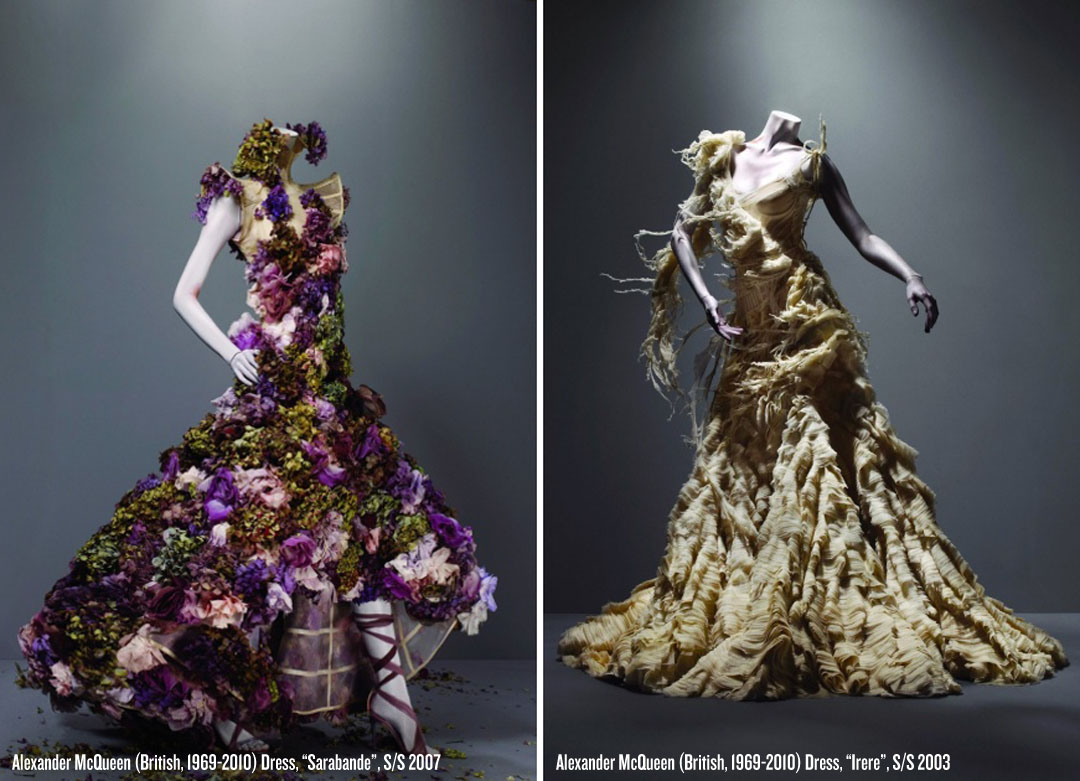 Source: Newsweek