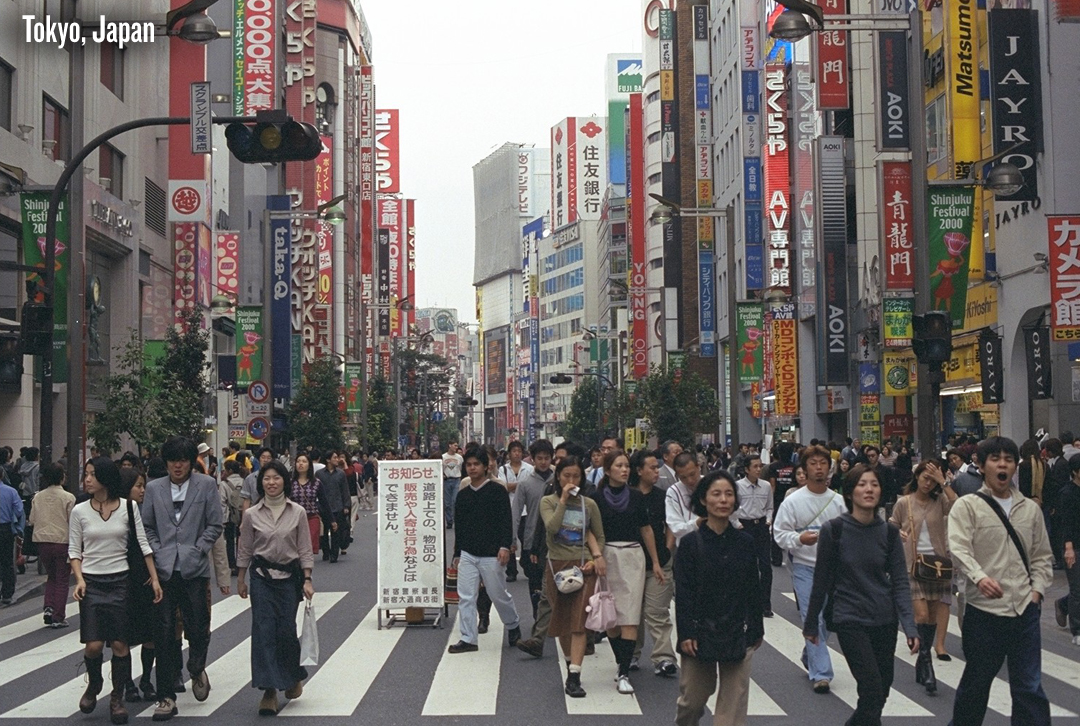 Built exactly at the triple intersection of three major tectonic plates — the North American plate, the Philippine plate, and the Pacific plate — Tokyo is constantly on the move. Its long history and familiarity with earthquakes has pushed the city to develop maximum levels of tectonic protection. Tokyo is by far the most prepared city in the world for earthquake disasters, which means we are all likely underestimating the potential devastation that natural hazards can inflict. Faced with an 8.9 magnitude earthquake, the strongest known to strike Japan in recorded time, Tokyo, still 230 miles from the epicenter, went into automatic shut-down mode: elevators stopped working, subways stopped running, and people were left to walk for miles in the cold night to reach their homes outside of the city and where most of the damage occurred. The 10-meter (33-foot) high tsunami that followed the earthquake off the northeast coast washed hundreds of bodies inland and has left thousands still missing.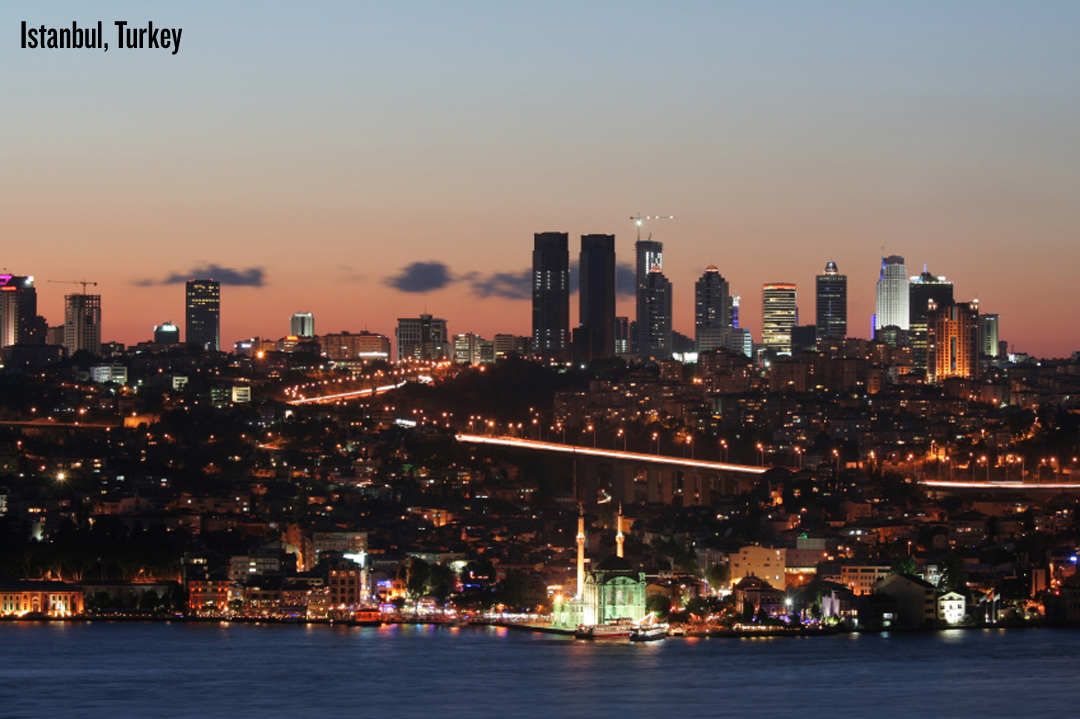 The San Andreas of the East, Istanbul's strike-slip North Anatolian fault is the world's longest with ruptures that have been ripping westward through the fault line since 1939. But the city is a mix of rich and poor infrastructure that has left a vast segment of its 13 million inhabitants at risk. In 1999 a magnitude 7.4 earthquake struck in Izmit, just 60 miles from Istanbul. While older structures such as mosques remained standing, newer 20th-century buildings constructed often from concrete mixed with salty groundwater and with a blind-eye to local building codes, crumbled to dust. An estimated 18,000 people in the region died. Seismologists in 1997 had predicted such a quake had a 12 percent chance of occurring along that region of the fault before 2026. In an update following the event, seismologists reported in Nature Geoscience last year that the next quake will likely strike west of Izmit along the fault — a dangerous 12 miles south of Istanbul.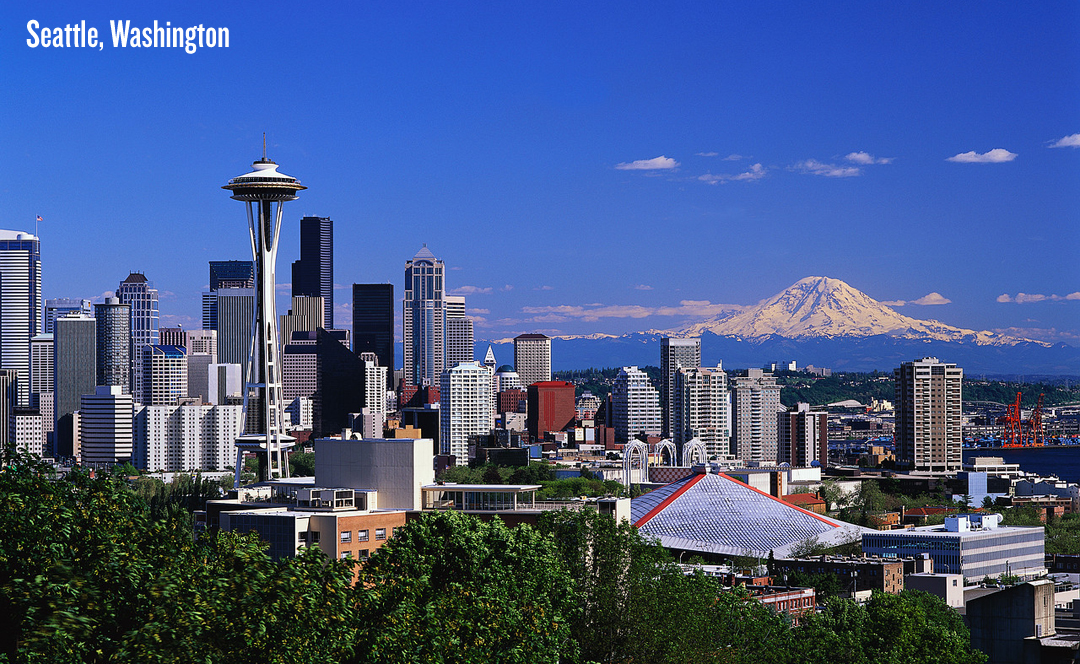 When residents of this Pacific Northwest city think about disasters two scenarios come to mind: a megaearthquake and a volcanic eruption of Mount Rainier. Since the 2001 Nisqually earthquake rattled the city into overhauling its earthquake preparedness plan, several new updates to building codes have been established. Many older buildings, bridges, and roadways, however, are still not retrofitted to the newer codes. The city sits on an active tectonic boundary along the North American Plate, the Pacific plate and the Juan de Fuca plate. Its ancient history of both earthquakes and tsunamis is recorded in the ground of petrified flooded forests as well as in oral history passed down through generations of Pacific Northwest Native Americans. Looming in the distance, whenever cloud cover is high enough to reveal it, the spectacular view of Mount Rainier offers a reminder that this mountain is a sleeping volcano and could pull a Mount St. Helens at any given time. While seismologists have gotten exceedingly good at monitoring volcanic tremors and alerting authorities to an imminent onset of an eruption — as Iceland's Eyjafjallajökull eruption last year demonstrated the extent and duration of an eruption is still anyone's guess. Most of the devastation is likely to strike to the east of the volcano. But if the wind blows uncharacteristically northwest, Seattle airports and the city itself could face a lot of hot ash.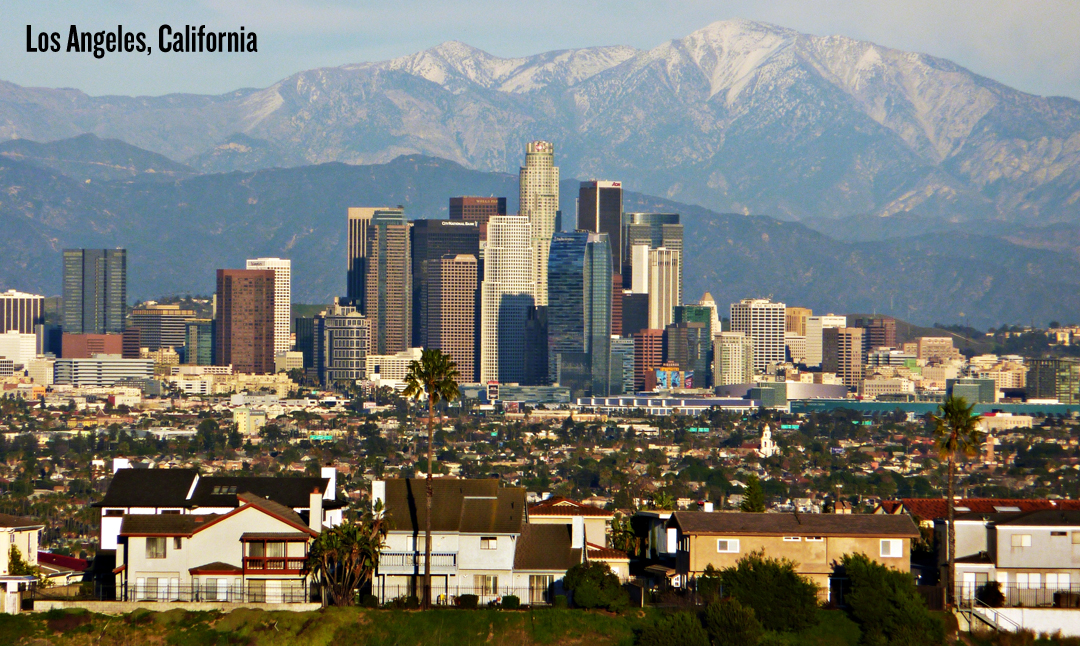 Disasters are nothing new to the Los Angeles area — and we're not talking about at the box office. Over the last 700 years, powerful quakes have struck the region every 45-144 years. The last major quake was a 7.9-magnitude temblor that hit 153 years. In other words, L.A. is due for another "big one." With a population nearing 4 million for the Los Angeles metro area, the next major quake could have a severe impact. Taking the entirety of Southern California into account, with its estimated population of around 37 million people, a major natural disaster could kill between 2,000 and 50,000 people, and cause billions of dollars in damage,  according to some estimates.
Home to just over 800,000, San Francisco is yet another major city along the west coast of the United States that could be devastated by a powerful earthquake and/or tsunami.San Francisco is situated near, though not directly upon, the northern portion of the San Andreas Fault. There are also several sister faults that run parallel through the San Francisco metro region, increasing the likelihood of an especially destructive quake. The city has already seen one such disaster in its history. On April 18, 1906, San Francisco was hit by an earthquake estimated to be between 7.7 and 8.3 in magnitude. The disaster killed nearly 3,000 people, caused almost a half-billion dollars in damage and leveled much of the city. In 2005, earthquake expert David Schwartz, a resident of San Francisco, estimated the area had a 62 percent chance of getting hit by a major temblor in the next 30 years. Although some buildings in the city have been built or fortified to withstand quakes, according to Schwartz, many are still at risk should "the big one" ever hit. Residents are also advised to keep emergency preparedness kits with them should that day ever come.
Source: Discovery News