As more and more findings are pouring in from neuroscience and neurology, it's becoming blatantly clear that there are some astonishing overlaps with some of the core tenets of Buddhism.  SEED Magazine brings much of this into focus in a new article.  Here's an excerpt:
Both Buddhism and neuroscience converge on a similar point of view: The way it feels isn't how it is. There is no permanent, constant soul in the background. Even our language about ourselves is to be distrusted (requiring the tortured negation of anatta). In the broadest strokes then, neuroscience and Buddhism agree. How did Buddhism get so much right? I speak here as an outsider, but it seems to me that Buddhism started with a bit of empiricism. Perhaps the founders of Buddhism were pre-scientific, but they did use empirical data. They noted the natural world: the sun sets, the wind blows into a field, one insect eats another. There is constant change, shifting parts, and impermanence. They called this impermanence anicca, and it forms a central dogma of Buddhism. This seems appropriate as far as the natural world is concerned. Buddhists don't apply this notion to mathematical truths or moral certainties, but sometimes, cleverly, apply it to their own dogmas. Buddhism has had millennia to work out seeming contradictions, and it is only someone who was not indoctrinated who finds any of it strange. (Or at least any stranger than, say, believing God literally breathed a soul into the first human.)
… Early on, Buddhism grasped the nature of worldly change and divided parts, and then applied it to the human mind. The key step was overcoming egocentrism and recognizing the connection between the world and humans. We are part of the natural world; its processes apply themselves equally to rocks, trees, insects, and humans. Perhaps building on its heritage, early Buddhism simply did not allow room for human exceptionalism.
You can read the entire article at SEED Magazine.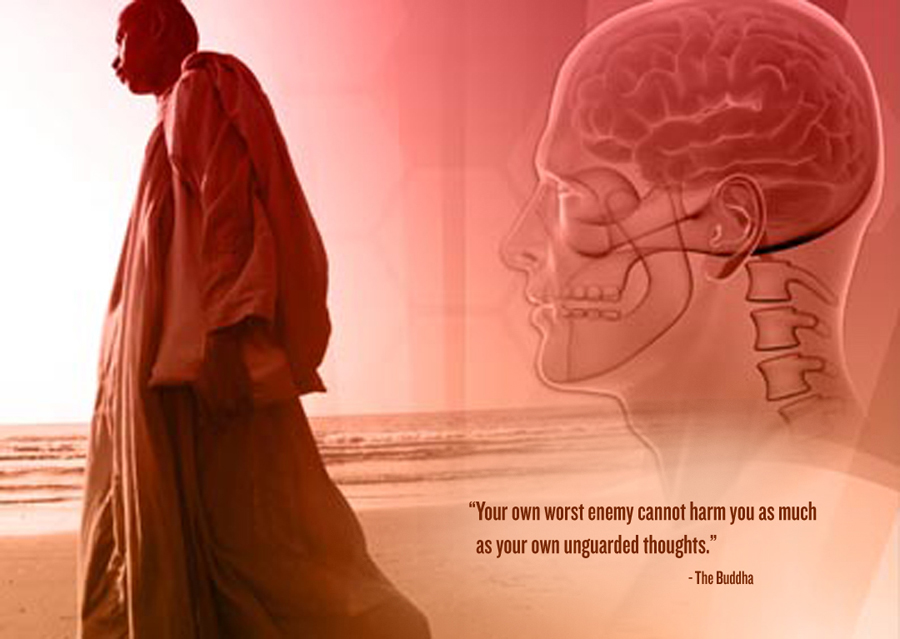 Source: SEED